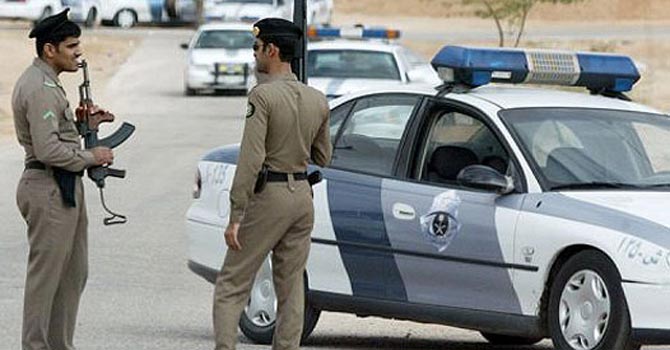 Saudi policemen — File Photo
RIYADH: Saudi Arabia's Interior Ministry said on Saturday a soldier was shot dead late on Friday in the Qatif district, home to much of the kingdom's Shia minority who have been protesting against what they see as entrenched discrimination.
"A security patrol was exposed to heavy fire from four armed rioters on a motorbike when pausing at a street intersection in Qatif," state news agency SPA reported, quoting Interior Ministry spokesman Mansour Turki.
Turki said the shooting took place at 11 pm on Friday evening and named the dead soldier as Hussein Bawah Ali Zabani and the wounded soldier as Saad Miteb Mohammed al-Shammari, who he said was taken to hospital, SPA reported.
Saudi Arabia denies charges it discriminates against its Shia minority.