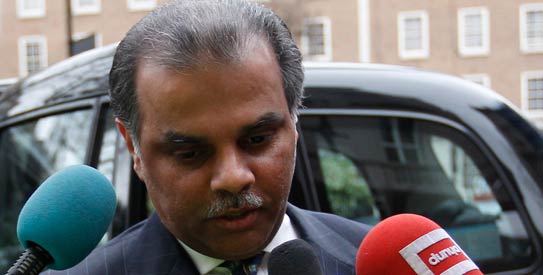 ISLAMABAD: Referring to the statement of Mansoor Ijaz, ISPR and the Presidency on Saturday said that there was no telephone conversation between President Asif Ali Zardari and the COAS Gen Ashfaq Pervez Kayani on the night between 1 and 2 May 2011.
The ISPR spokesman further said that the Military leadership has briefed the Joint session of the Parliament as well as the Abbottabad commission on the subject matter and there is nothing more to add to it.
Meanwhile, spokesperson to the president Farhatullah Babar has also dismissed as "absolutely untrue and unfounded" some media reports about the president's phone call to army chief at the night of May-2 raid on Osama Bin Laden.
Ijaz during his testimony on Friday, when asked to name the individuals, referred to as two senior officers, who allegedly spoke on the night of the May 2 raid, while the operation in Abbottabad was in progress, replied "As far as I know it was Chief of Army Staff General Ashfaq Pervaiz Kayani and President Asif Ali Zardari."