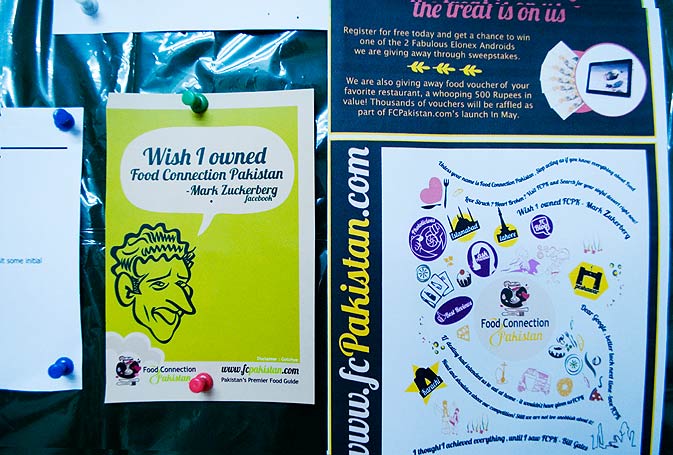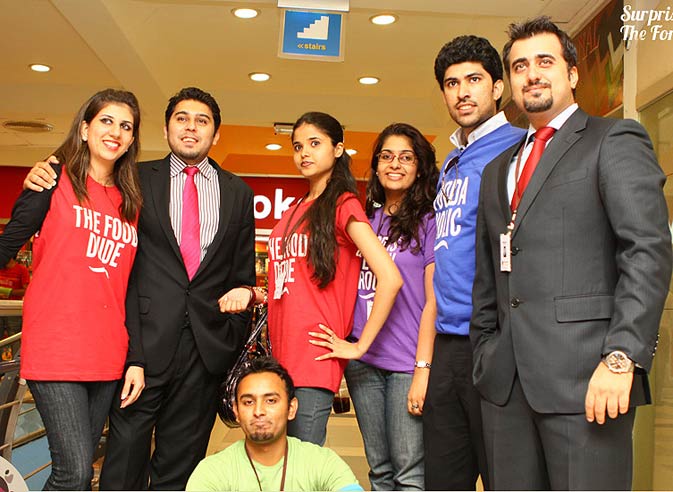 This July saw the launch of a new website, whose subject is sure to catch the attention of many Pakistani's owing to it's attractive content: It claims to be "Pakistan's Premier Food Guide".
Dawn.com visited the headquarters of Food Connection Pakistan to find out more about this new website, that is among Pakistan's pioneering online businesses, and the only comprehensive restaurant listing of it's size since Karachi Snob.
The company was started by Nauman Sikandar Mirza and his small, dedicated team. Though they are based in Karachi, they set out to gather essential data on restaurants all over the country, a process that took over six months and required them to send out teams to Lahore and Islamabad.
"It was very important to us that the information was correct and up to date, that's why we went and did it ourselves. We didn't want to list old or outdated information regarding any restaurant" said Mustafeez Ahmed, the general manager at FCP.
The website now boasts an archive of over a thousand eateries across Pakistan, and has partnered with over 15 restaurants that are now "featured" by them - a partnership that includes places like Hobnob and Nandos, which are advertised on the website and also offer special coupons and discounts there.
Among their interesting features is a highly customised search, that - in addition to the usual search categories like location and cuisine - allows users to browse restaurants by per-head price, or whether they offer specific services such as wifi coverage, access for the disabled and credit card payment.
Food Connection Pakistan has also partnered with bloggers who are "selected for their expertise and experience" in food and cuisine. They are featured in the "FC blog" section, which they claim will become a resource for restaurant reviews and a more personal guide for food enthusiasts who frequent the website.
Starting this fresh and enthusiastic enterprise, the team at Food Connection Pakistan promises that they will channel the Pakistani passion for food in a way that will empower both customers and restaurants, and put them "head and shoulders above their competition". - Text by Nadir Siddiqui