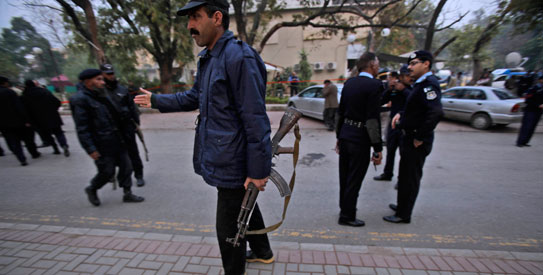 LAHORE: Dozens of supporters of the Pakistan People's Party (PPP) took to streets in Lahore on Tuesday, burning tyres and blocking traffic in protest at the murder of Punjab's governor, witnesses said.
The protests broke out in the eastern city, the capital of Punjab province and the home town of governor Salman Taseer, who was assassinated in Islamabad in an attack officials said was carried out by one of his bodyguards.
PPP workers chanted slogans in support of the party, burned tyres and blocked traffic on the main Mall Road, witnesses said.
Shops were closed in most parts of the city, where people descended on Taseer's residence to mourn his death.
PPP provincial minister Raja Riaz said the governor's body would be brought to Lahore after a post mortem late Tuesday and that a time for his funeral would be announced on Wednesday.