Is the world entering a post-populism age? An extensive study and report by the Tony Blair Institute for Global Change thinks so. Published in January this year, the report found that the number of populists in power today is at a 20-year low. The report points out that populism faced some hefty defeats, especially 2020 onwards. But the report still advises caution in interpreting its findings. 
The caution is mainly due to the way the eruption of populism across numerous countries in the last 15 years or so has created highly polarised societies, floundering state and government institutions, a weakening of democracy, and the emergence of an entirely emotional nature of politics. The ouster of populists does not mean that the calamities triggered by them will just wither away. 
The report notes that, whereas many prominent incumbent populists were voted out, there were also countries in which populist challengers made unprecedented gains. For example, Italy and Sweden witnessed victories by populist far-right parties, and Israel saw the return of a populist who was voted out in June 2021 but returned to power in December 2022. 
The strongest anti-populism currents were recorded in North and South America. In late 2020, a populist president in the US was voted out and then his party also experienced multiple defeats during last year's mid-term elections. On the other hand, South American countries have increasingly begun to elect parties that are conscientiously anti-populism. At the beginning of 2023, all but three countries in South America have 'moderate' presidents.
Challenging populism with populism creates a vicious cycle that overheats the political system, exhausts the electorate and weakens institutions and economies. So how can the cycle be broken?
South America is important in this context because, from the early 2000s, it was the epicentre of left and right populisms. This was because incumbent populists were challenged by contestants who were equally populist. This created a vicious cycle that overheated the political system, exhausting the electorates and weakening institutions and economies. 
The cycle was finally broken by leftist parties that softened their approach and offered themselves as more moderate and rational alternatives to far right and hard left populisms. The most prominent defeat experienced by populism in South America was the ouster of a far-right incumbent in Brazil, Jair Bolsonaro. He was voted out in October 2022, defeated by a 'reformed' leftist. 
Being conscientiously anti-populism has been a successful tactic in ousting populists. It worked in the US and in various South American countries, and also in European regions such as Slovenia and the Czech Republic. The report suggests that this year may also see the defeat of incumbent populists in Poland and Turkey. 
So what does being conscientiously anti-populism mean? It is simply about adopting stands, programmes and rhetoric that are consciously moderate, rational and, of course, non-populist. This stance does not try to measure up to a populist opponent by becoming equally populist. The report notes that parties and alliances that adopted this tactic were largely successful against populists because these parties did not play by the rules set by the latter, who instigate polarisation and thrive by overheating politics.
Parties adopting populist measures and rhetoric to equal those of a populist challenger resulted in failure. These parties, such as in Italy and Sweden, had to change their character to sound populist, whereas the challengers were 'natural' populists. 2022 also saw the ouster of an incumbent populist in Pakistan. Imran Khan was ousted by a vote of no confidence by an alliance of opposition parties. 
The alliance adopted conscientious anti-populism to achieve this, promising to cool down a system that had begun to overheat. However, almost a year after ousting Imran, the alliance, or at least some prominent factions of it, are now trying to measure up to Imran's constant and even intenser populist rhetoric and moves.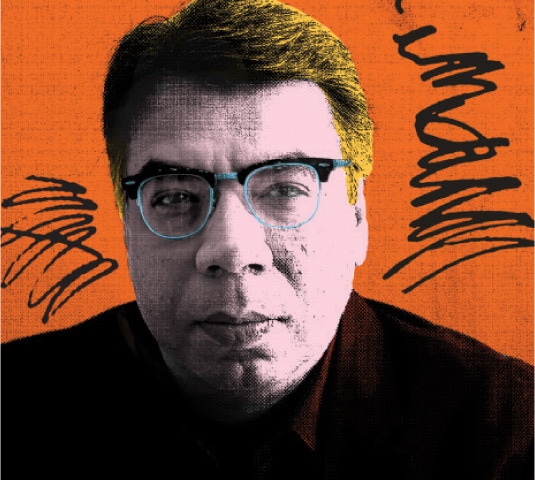 As a ruling alliance, it has so far failed to improve the economy that had begun to spiral down during Imran's regime. The alliance has fallen on the side of the military establishment that was formally aiding Imran's regime before acrimoniously breaking away from him. 
But Imran seems to have retained 'good relations' with the higher judiciary that has emboldened him to continue heating up the scenario and draw the alliance more into countering him on his terms. The fact is, Pakistan needs some months of a cooling off period to get its bearings back. The alliance and the establishment certainly believe so, but the judiciary, which itself adopted populist judicial activism in 2008, still seems to be in that mode. It is still treating Imran as a proxy of that mode, or maybe it's the other way around?
If the alliance does manage to establish a cooling off period, this alone can somewhat improve the economy and stabilise the country's politics.
Published in Dawn, EOS, April 2nd, 2023