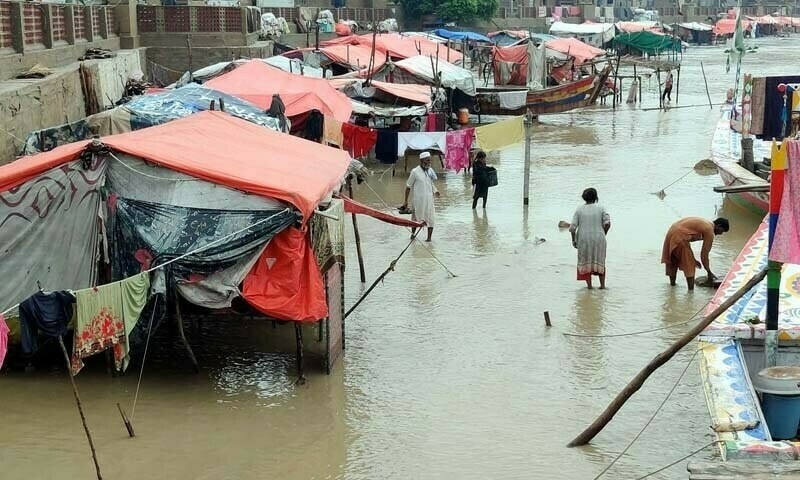 ISLAMABAD: Pakistan has received $242 million from the United States to support flood relief, recovery efforts, disaster resilience and food security and the US-Pakistani diaspora contributed about $42m to the total.
On Tuesday, US Ambassador to Pakistan Donald Blome highlighted the valuable contributions of the diaspora and the private sector at a US Agency for International Development (USAID) conference aimed at building back better for flood-affected communities in Pakistan.
Mr Blome emphasised the longstanding US-Pakistan partnership to advance Pakistan's economic growth and social and humanitarian causes. He highlighted the need for strengthening climate resilience through the US-Pakistan "Green Alliance" framework.
He expressed the US commitment to helping the US-Pakistani diaspora and Pakistan-based private companies find opportunities to strengthen climate resilience, pursue energy transformation, and foster economic growth and development outcomes.
The ambassador said the US government has pledged over $200m to date to support flood relief and recovery efforts, disaster resilience, and food security.
USAID signed three MoUs with a Pakistan-based US company and US-Pakistani diaspora entities, mobilising $78m.
The conference continued the momentum built at the December 20, 2022, and January 25 conferences in Islamabad where USAID signed a combined six memorandum of understanding mobilising $75m.
The discussions held in those conferences led to mobilising additional contributions and investments to help populations and areas affected by floods.
More than 200 participants attended the conference, including members of the US-Pakistani diaspora, prominent local business leaders, US business representatives, and Pakistani officials. The United States remains firmly committed to engaging and partnering with the US-Pakistani diaspora and the private sector to address Pakistan's challenges in the technology, humanitarian, social, and commercial sectors, and to further Pakistan's development goals.
Published in Dawn, March 22nd, 2023
Now you can follow Dawn Business on Twitter, LinkedIn, Instagram and Facebook for insights on business, finance and tech from Pakistan and across the world.