SYDNEY: A tiny but dangerously radioactive capsule that fell off a truck on a remote Australian outback highway has been found, relieved authorities said on Wednesday.
The silver-coloured cylinder — smaller than a human fingernail — was recovered by the side of the road near the town of Newman, Western Australia, state emergency services said.
The capsule disappeared from a truck travelling along the Great Northern Highway from a remote mine operated by Rio Tinto to the southwestern city of Perth sometime in mid-January. Its disappearance went unnoticed until later in the month.
For the last week, vehicles carrying radiation detection equipment have been scouring a strip of Australia larger than the distance between Madrid and Paris, or New York and Chicago.
Although just eight millimetres by six millimetres, it contains enough Caesium-137 to cause acute radiation sickness.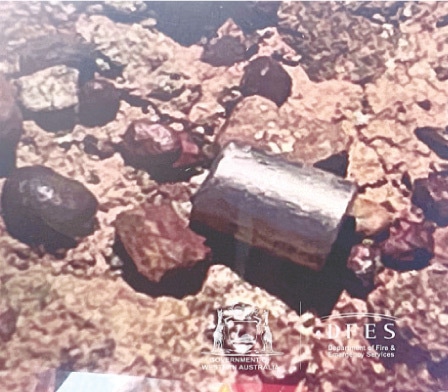 "It's a good result," minister Stephen Dawson told reporters. "It's certainly a needle in a haystack that has been found, and I think West Australians can sleep better tonight." The capsule is part of a gauge used for measuring the density of iron ore. It was part of a package picked up on Jan 12 from Rio Tinto's Gudai-Darri iron ore mine and delivered to the Perth suburb of Malaga on Jan 16.
Published in Dawn, February 2nd, 2023