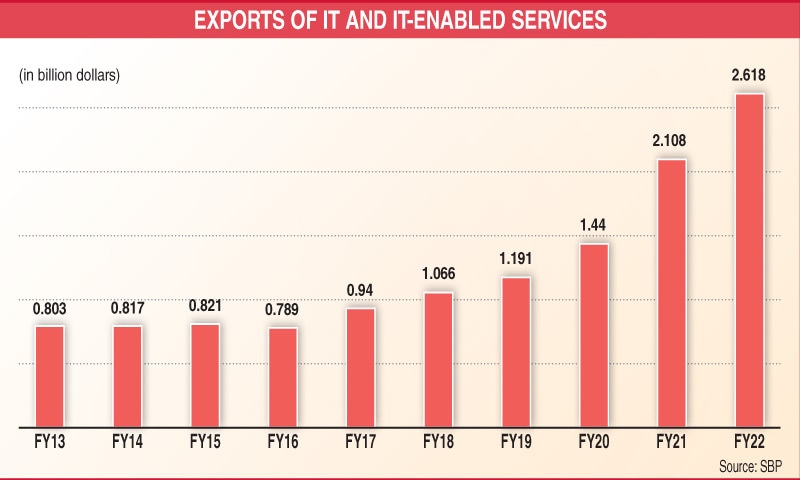 Pakistan is facing a severe foreign exchange crisis. The State Bank of Pakistan (SBP) has effectively stopped banks from retiring letters of credit or opening new ones if they don't have enough foreign exchange of their own to do the same.
The reason is the central bank's forex reserves are too low to let banks and financial markets work normally. Only external debt repayments are being managed somehow. (On 16th December SBP's forex reserves fell to a new low of $6.116 billion, barely enough to cover even five weeks of merchandise exports).
Businesses, already struggling with energy woes, continue to protest over forex control measures. Forex rates quoted routinely in the interbank and open markets have become irrelevant. Since dollars are too hard to find, the only relevant rates are the "going rates". Banks and forex companies are selling dollars at "going rates" to those willing to purchase, but only when dollars are available.
Nothing can be done to ensure non-debt-creating forex inflows in the short term. Not even a fraction of the external financing gap of billions of dollars can come immediately through exports of goods or remittance, both of which are already showing declining trends.
However, exports of services offer some hope. An additional few hundred million dollars may start pouring in every month through services export if the government and the SBP take all stakeholders into confidence, devise a "dollars inflow strategy", and implement it religiously.
Despite insufficient support from the government, IT and ITeS exports tripled to $2.618bn in the last ten years
A medium-term version of the same strategy can help boost non-debt-creating forex inflows in the years to come. Exports of IT and IT-enabled services have huge potential, which can be tapped immediately by offering whatever incentives this sector requires.
The government has long been offering tens of billions of rupees every year to exporters of textiles and other traditional export items without linking this largesse with verifiable actual forex gains. Little wonder that our traditional export sectors, including textiles, lag behind their competitors.
Their lack of resilience is exposed whenever serious challenges emerge in the global economy and our export earnings fall. That is exactly what Pakistan is witnessing now.
What is more lamentable is that the successive governments not only chose to patronise traditional export sectors without ensuring actual forex returns but also ignored services exports. This stunted growth of services exports.
Back in FY13, Pakistan had managed to earn $6.724bn through service exports. That had raised hopes that in the next ten years, the earnings would at least double. But sadly, services exports remain below $7bn — $6.95bn in FY22.
One big reason the services sector exports have suffered in the past and continue to suffer is that, unlike our traditional merchandise export sectors, they are perhaps politically less important. Or that is what our short-sighted politicians think.
Exports of IT and IT-enabled services (that are part of the overall services exports) have huge potential, and realising that potential in the short-term is very much possible. Despite insufficient support from the government, exports of telecommunication, computer and information services — the technical term used for IT and ITeS exports — stood at $803 million in FY13. Ten years later, in FY22, they more than tripled to $2.618bn.
For further growth, exports of IT and IT-es need little monetary incentives compared to what traditional export sectors continue to get. But a firm political and administrative will to address the real issues is a must.
Launching a free laptop distribution scheme — and that too with lots of politics (and yes, corruption) involved in it would not boost exports. The government must help educate Pakistani youths financially and technically in setting up call centres, software development houses and software consultancy services. And in so doing, it must rise above politics and keep strict checks on corruption/irregularities.
Simultaneously, it also must run nationwide skill enhancement programmes to ensure a steady supply of skilled workers. Despite all the lip service rendered in this regard by successive governments, skill development remains wanting on many counts and in many areas.
Speak to any man or woman who has been running a sizable call centre in Karachi, and the first thing they'll say about their business is that it is too hard to find young boys or girls who can speak English or some other foreign language with some confidence. And most of them also complain that it is equally too hard to find people who know how to use their computer/IT education at the workplace.
Should these things be a problem? Why can't the government launch mass e-learning programmes in association with global educators for those interested in speaking English/ French/German/Chinese, and Arabic? And what prevents the federal and provincial governments from initiating programmes for young boys and girls in liaison with tech companies to train them in the practical application of IT knowledge? Such things can be easily done. Can't they?
Published in Dawn, The Business and Finance Weekly, December 26th, 2022
Follow Dawn Business on Twitter, LinkedIn, Instagram and Facebook for insights on business, finance and tech from Pakistan and across the world.