Recently, I came across two video clips on social media. In one of them, a man in Pakistan was beating up a woman in public. A dozen or so men had gathered at the site. Yet, not a single one of them was willing to intervene.
In the second video, a man in Iran is seen slapping a woman in a crowded street. But as he tries to get on his bike to flee the scene, he is caught by a passerby who throws him to the ground. Soon, some other men arrive and surround the slapper. Seeing this, a group of women too rush in, and all of them give him a sound thrashing.
In the first case, the emotions of the men who did not intervene were being driven by the prevailing moral culture of the country. In the second case, the men and women who 'punished' a man who had slapped a woman, were challenging a dominant moral culture.
A moral culture is the sum of social, political and economic forces. These forces produce a cluster of ideas and emotions. When organised into a construct, the cluster becomes a moral culture. Therefore, moral cultures are constructs, formed to regulate society in a particular manner, or even make people think in a certain way.
A moral culture is the sum of social, political and economic forces. A static and decadent moral culture means that the forces feeding it are desperate to hold on to the political and socio-economic benefits it provides them
However, many sociologists are of the view that the universe of moral cultures is often filled with perceptions, narratives and ideas that serve an ideology, and the interests of a select group of people.
Read: The cultural confusions of Pakistan
After Germany's humiliating defeat in World War I, the acute economic and political crisis that followed took the shape of an overwhelming force. The impact of this force began to form social and political clusters replete with certain myths and conspiracy theories. The clusters were harnessed by the Nazis to formulate a moral culture which they believed would aid their ambition to storm into power.
The Nazis strengthened the conspiratorial ideas already in circulation. These included the notion that Germany's miseries were the result of communists, liberals and Jews, who were plotting to enslave the Germanic race.
The moral culture which the Nazis created normalised the physical enactment of violent impulses that flooded the minds and emotions of millions of Germans. After the fall of Nazi rule in 1945, many German soldiers confessed that, initially, when they were ordered to kill Jewish men, women and children, they hesitated because, even though they believed that Jews were conspiring against Germany, they (the soldiers) could not see how common Jewish people were involved in anyway.
This sudden burst of conscience was eventually overcome when the moral culture that the soldiers were operating in convinced them that the genocide of Jewish people was being committed to help Germanic races survive plots by Jewish forces, and that every single Jew was inherently a part of the plot.
Moral cultures are bolstered by propaganda, literature and curriculums. 'Normal' and 'moral' are what a moral culture says they are, even if this means taking part in, or supporting genocides. So subjugating and killing Jewish people became the normal and moral thing to do in Nazi Germany.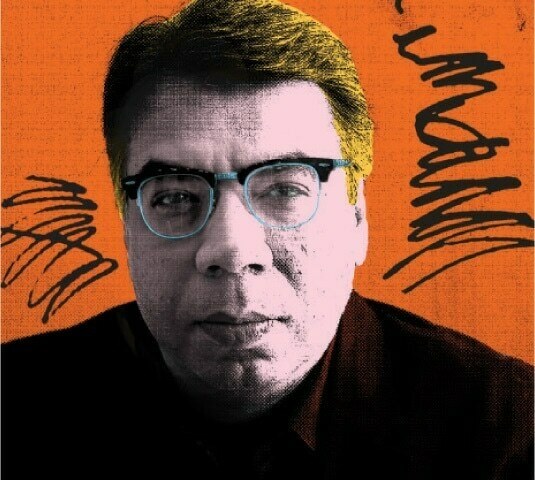 Not intervening to stop a man from beating a woman is because of the moral culture in Pakistan. The prevalent moral culture explains women as the weaker sex that is raised as daughters to become wives. Their primary adult function is to give birth to children. Choosing to work outside the context of being a daughter or a mother is either explained as an unfortunate economic necessity, or a deviation from her organic role.
If a man is seen beating a woman, the moral culture of the country dictates that she must have deviated in some way. And if she does not wear a hijab, then certainly. I'm sure some of the gathered men were tempted to intervene. But their conscience was rapidly overcome by the pseudo-conscience developed by the moral culture. Intervention would've meant challenging the moral culture.
Today in Iran many women are defying laws of compulsory veiling. This is an open challenge to a moral culture constructed by the Iranian theocracy that came to power in 1979. Even though some moral cultures try to evolve according to new realities, most begin to dig deep instead of evolving.
The case of Saudi Arabia is most interesting. Fearing an Iran-like uprising in 1979, the Saudi monarchy fortified an already conservative moral culture with ideas and decrees that were a lot more reactionary. Decades later, when the Arab Spring broke out, the Saudi monarchy realised that the kingdom's moral culture was decaying and had outlived its welcome.
In an uncanny way, the Saudi monarchy seemed to have anticipated what is happening in Iran today. So the monarchy began to reinvent its moral culture by discarding its more myopic and reactionary aspects. Iran didn't. Its moral culture dug its heels even deeper, despite the fact that it had already begun to be rejected by a new generation of Iranians.
Moral cultures can play an important role in regulating societies. But they need to be continuously updated and evolved. They need to be progressive and flexible. When a moral culture becomes static and begins to decay, this either means that forces feeding it have become desperate to hold on to the social, political and economic benefits that the culture provides them, or the culture has been hijacked by a new set of power-seeking forces who want to re-establish it, no matter how outdated and destructive it has become.
The prevalent moral culture in Pakistan largely came into being in the late 1970s, and consolidated itself in the 1980s. It was a joint creation of a right-wing dictatorship, Islamist parties and economic classes who went along because the culture was beneficial to their interests.
It began to decay after the 1990s and has now become static. This is causing a lot of social problems, especially violence against women, unabashed misogyny and bigotry.
A populist like Imran Khan is the force who wants to re-polish and re-establish it because he wants to harness the (albeit destructive) hold it still has over some major segments of society.
He wants to use it to storm back into power. The irony is that a lot of his younger and 'modern' supporters still believe that he will evolve the culture and make it more contemporary. The truth is, as a politician, he sees nothing in it for him to do this.
Published in Dawn, EOS, October 2nd, 2022