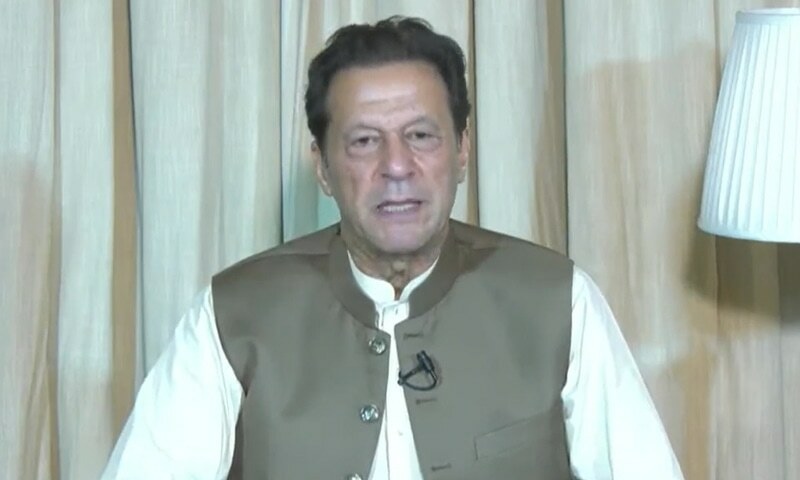 PESHAWAR/KARACHI/LAHORE: After filing his nomination papers on Friday for contesting by-elections on two of the nine National Assembly seats up for grabs in the Sept 25 by-polls, former prime minister Imran Khan filed his candidature for the remaining seven seats as well, as the deadline for filing nomination documents expired on Saturday.
On Friday, the PTI chief filed nominations for the NA-22 Mardan and NA-24 Charsadda seats, while on Saturday, his representatives filed his nominations for the remaining NA-31 Peshawar, NA-45 Kurram, NA-108 Faisalabad, NA-118 Nankana Sahib and Karachi's NA-237, NA-239, and NA-246 constituencies.
The nine NA seats fell vacant after the resignations of 11 PTI lawmakers, including two on reserved seats, were accepted by NA Speaker Raja Pervaiz Ashraf. The MNAs were subsequently de-notified by the election commission.
For NA-31 Peshawar-V, former MNA Shaukat Ali submitted papers on behalf of Imran Khan. Mr Ali also submitted his own nomination papers as the covering candidate.
Senior ANP leader Haji Ghulam Ahmad Bilour, had already filed his nomination papers for the constituency on Friday.
Moreover, ANP provincial president Aimal Wali Khan submitted his papers for contesting the by-election from his home constituency, NA-24 Charsadda-II.
For NA-22 Mardan, Maulana Muhammad Qasim of the JUI-F also filed his nominations papers to face off with Mr Khan. He is backed by all the PDM parties. According to official data of ECP, 48 candidates have filed nomination papers for four general seats and one reserved seat for women in KP.
In Karachi, local PTI leaders filed nomination papers for Mr Khan for the three NA seats of the city. Former Sindh governor Imran Ismail filed the nominations for NA-246. Firdous Shamim Naqvi filed the nomination for NA-239 Korangi and the party's Karachi chapter president Bilal Ghaffar did so for NA-237 Malir.
For the two seats of Punjab, PTI chairman and PML-N leaders filed their nominations with the respective returning officers.
As many as 12 candidates filed their papers for NA-108 Faisalabad, including Imran Khan, his covering candidates Farrukh Habib and Arsalan Arshad, PML-N's defeated candidate in 2018 Abid Sher Ali and his father Chaudhry Sher Ali.
For NA-118 Nankana Sahib, besides Imran Khan, the PML-N's Shezra Mansab Ali is contesting the by-election. The Tehreek-i-Labbaik Pakistan's Afzal Shah also filed his nomination papers.
The initial list of contesting candidates will be issued by the ECP on Aug 14.
M. Ashfaq in Peshawar, Zulqernain Tahir in Lahore and Imran Ayub in Karachi contributed to this report
Published in Dawn, August 14th, 2022