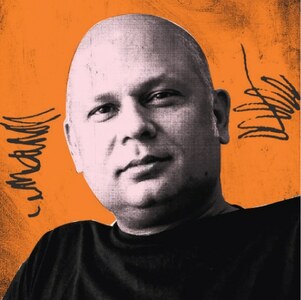 Translation is an art. It gets more demanding when one is translating creative prose or poetry from one language into another. Then, it becomes a genre in itself, which requires similar, if not equal, command over both languages.
Moreover, there has to be a thorough commitment and a cultivated ability to appreciate the history and cultural sensibility of native speakers, the lived tradition behind the use of certain metaphors and symbols and the cadences and nuances specific to these languages.
In the case of poetry, some still maintain that it can never be translated. Why should we just limit it to poetry, though? If we go by this argument, nothing can be fully translated from one language into another, be it poetry or prose, because the maximum a translation can offer is an impression that a piece in one language creates in another.
In some cases, that impression may well become as impactful as the original, or come near it — if the translator is someone as talented as Stephen Spender, who rendered the German verse of Johann Wolfgang von Goethe in English, or Aseer Abid, who transformed the classical Urdu poetry of Mirza Asadullah Khan Ghalib into chaste Punjabi.
Most translations may not be of a quality that high, but they are important nevertheless. Without translations, we will not be able to mutually access most literature from our own languages in Pakistan, let alone what has been written in French, Spanish, Japanese and hundreds of other languages globally.
When it comes to translations from our own into other languages, our collective performance remains dismal. Neither our classical works, nor our contemporary writings, are translated enough into international languages. Occasional small-scale initiatives in some countries in Europe, North America or far eastern Asia remain limited to a few works by a few writers.
There are only some selections available in English, or literally two or three other languages, for even the best among us. In many cases, even if English translations of our own literature are made available through the publications of organisations such as the Pakistan Academy of Letters (PAL), a few language promotion institutions for various languages spoken in Pakistan, or, rarely, from an academic institution or a random individual, they are seldom available online, or in any bookshop outside Pakistan.
But those individuals who take upon themselves to translate our poets and fiction writers into English have to be recognised and appreciated. If their translations are not being read as much right now, they will have value for serious readers in future. The printed word never goes to waste.
Besides being grateful to those who translate literature produced in languages alien to us into our own languages, or those translating Pakistani literature into English, we should be equally thankful to the writers who, through their introductory or critical writings in Urdu and English, introduce us to the life and works of literati from other languages.
We were introduced to many different linguistic and literary traditions — Russian, Spanish, French and Arabic — through our Urdu literary journals, topical collections and dedicated books. Since the spread of English has widened the space for it to be used for intellectual and literary discourses, we also access the writings of most other languages through English.
Dr Laeeq Babree is among those few who have enriched us in more than one way. Having equal facility in English, French, Punjabi and Urdu, and significant knowledge of Arabic and Persian, he translated Urdu poetry, including works by Ghalib, Allama Muhammad Iqbal and Faiz Ahmed Faiz, into French.
He wrote for Pakistani readers on different aspects of French poets and writers, from Stephane Mallarme to Andre Gide, from Andre Malraux to Charles Baudelaire. He also translated various scholarly articles from Urdu into English.
Babree was drawn to mysticism and translated Punjabi Sufi poetry. He took to writing poetry in Punjabi and made a mentionable addition to contemporary Punjabi verse through his collections Ghughoo Ghoray [Muted Horses] and Khinger [Hurtful Stone]. His pieces on a variety of cultural and literary issues have been published in different newspapers and periodicals.
Earlier this year, Dr Amjad Ali Bhatti compiled and edited two books comprising Babree's works. One book is in English, the other in Punjabi. Literary Works of Dr Laeeq Babree in English has eight sections, each dealing with a particular theme that concerned Babree.
From French literature and writers, to his brush with mysticism and spiritualism, the book also contains his original articles on cultural and linguistic issues and his translations, ranging from a critical piece on Arabic poet Mahmoud Darwish, to Agha Salim's essay on Sindhi drama. The compendium also contains letters written to Babree by academics, writers and diplomats, as well as some speeches he made at various events.
Dr Laeeq Babree Da Kul Adabi Varsa [Dr Laeeq Babree's Complete Literary Heritage] is a collection of Babree's two volumes of Punjabi poetry, a volume of critical commentaries on Punjabi mystic poets and some miscellaneous writings. This compendium also includes letters written to Babree in Punjabi by some leading writers and scholars.
Although the two books should be seen as a truly appreciable effort to bring together Babree's work, it must not be forgotten that Babree wrote and translated into French for a large part of his life. Understandably, it is not published here for lack of readership. Therefore, what is offered in English and Punjabi is not his complete repertoire.
Babree's passion for French language and literature was unparalleled. His doctorate from Sorbonne University in French language and literature, and his subsequent contribution to French, by translating some of our major Urdu and Punjabi poets into the language he loved, can only be appreciated by those who speak and write in the French language.
Babree was born in Lahore in 1931 and breathed his last in 2003. In his 72 or so years, he added new colours to the cultural and literary landscape of Pakistan.
The columnist is a poet and essayist. He has recently edited Pakistan Here and Now: Insights into Society, Culture, Identity and Diaspora. His latest collection of verse is Hairaan Sar-i-Bazaar
Published in Dawn, Books & Authors, July 10th, 2022