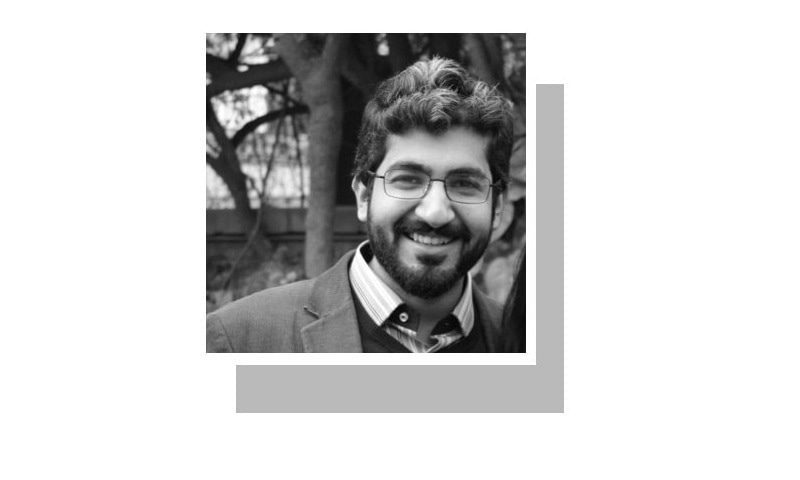 A COMMON slip that occurs when people in Pakistan talk about politics is equating popularity with the prospects of winning an election. The two, while definitely connected, require us to use different benchmarks. In recent years, nothing is a greater indication of this situation than the persisting gap between Imran Khan's popularity and the actual political prospects of his party.
In many ways, the past month seems like a flashback to the 2011-2013 period. Following the success of the October 2011 jalsa in Lahore, Imran Khan went on a whirlwind tour of the country, mobilising thousands of supporters at rallies and jalsas, and attracting some political heavyweights to join his party. This phase lasted till late 2012, after which it started to become clear to seasoned observers that despite their smaller rallies and jalsas, the PML-N is more likely to do better in the election because they have their candidates sorted out and the party machinery in Punjab is running an effective grassroots campaign, especially in densely populated urban neighbourhoods.
To most, this would sound very strange, perhaps even ridiculous. How is it that the most popular politician isn't always winning power?
Read: Coalitions and divisions
Let's look at the popularity aspect first: Imran Khan's favourability ratings over the past decade are consistently higher than all other competitors (barring Nawaz Sharif for a period in 2015) and have remained above the 35 per cent mark. In a one-to-one referendum-style contest with any other national leader, he would likely win.
How is it that the most popular politician isn't always winning power?
It is also clear that his popularity is cross-regional, with many supporters present in Khyber Pakhtunkhwa, Karachi and parts of Punjab. This is precisely why he is able to bring out large numbers on the streets in a relatively spontaneous manner.
The third aspect of his popularity is who he (and his party's message) appeals to most directly. Recent survey data by Gallup Pakistan asked a nationally representative sample of citizens if they were happy with Khan's ouster and what they thought was the main reason for it. Just over 60pc of those with 12 years of education and more were unhappy at his ouster. Similarly, nearly 60pc of the same educated demographic said the removal was because of a foreign conspiracy, rather than because of inflation.
These are just two examples that show his message resonates most clearly with the urban educated class, who are in any case more likely to consume mainstream and social media where these messages are communicated. Ideas like anti-corruption, anti-dynastic politics, self-fulfilment and 'sovereignty' appeal to middle classes everywhere in the world, and Pakistan is no different.
It also helps that Khan is the only leader in Pakistan who operates with a sense and idea of religion-inspired history, which, regardless of being inaccurate and misplaced on aspects, appeals to educated segments who are familiar with such ideas through the national curriculum as well as mainstream culture.
The situation starts to become a little complicated when we shift the discussion from popularity to political chances. Here the issue is not just of who is liked more, but also of rules, demography and geography. Under the current Constitution, political power rests with parliament. Taking control of parliament means having directly elected representatives from at least 136 constituencies on your side. A constituency has, on average, 390,000 voters. Winning a constituency in 2018 meant getting, again on average, around 90,000 votes. These are the rules, regardless of our personal likes and dislikes.
Next comes the question of demography: Imran Khan has thousands of core supporters, who come out for him alone, attend jalsas, and participate in rallies, but they are spread out all over the country. There are millions of other people — the overwhelming majority of which are poor — who don't necessarily participate in jalsas. Some of these millions vote because of a range of other reasons. Perhaps they have a clear preference for one local candidate over another; maybe others vote one way because they bargain for a better deal with a set of politicians from one party over another; some vote on the basis of kinship, biraderi, or ethnicity/language. When you combine all of these factors, the number who vote because they simply like one national leader and what he says on TV doesn't seem to be extraordinarily high.
Finally, the third factor is geography. Out of the 272 constituencies, 141 are in Punjab. This is an unfortunate skew based on the distribution of the population. Despite 2018 being the era of peak same page-ism, PTI was able to win only 61 of these seats and so it ultimately had to sweep KP and Karachi and rely on winners from other parties to step into power. Where did it win those 61 seats? Ten were in north Punjab (0 for PML-N), 21 in the most urbanised and prosperous part of the country, central Punjab (51 for PML-N), and 30 in 'electable-heavy' west and south Punjab (11 for PML-N).
Read: Yearning for the Miracle Man
The biggest pitfall for the party is that low-income urban voters of central Punjab bargain for a better deal with PML-N; and poor rural voters in south and west Punjab vastly outnumber educated urban ones and are more likely to vote due to their alignment with rural electables and kinship/biraderi ties, rather than on the basis of someone telling them about the greatness of the Ottoman caliphate.
What does this mean for the popularity-to-power path going forward into the next general election? While KP and Karachi are holding strong, Imran Khan is hoping for a seismic shift in how Punjab votes: a new scenario where millions of voters decide to vote on the basis of what they hear in Khan's speeches and in the process discard their bargains with local party workers and discard their alignment with entrenched electables. Let's see if he's able to achieve this outcome.
The writer teaches politics and sociology at Lums.
Twitter: @umairjav
Published in Dawn, May 2nd, 2022