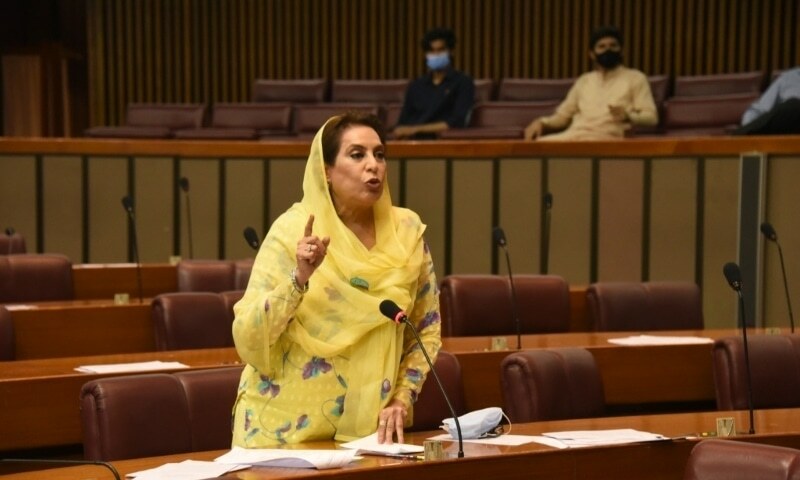 KARACHI: The Federal Minister for Inter-provincial Coordination claims that global football body FIFA has shown willingness to work with the government to resolve the issues surrounding the Pakistan Football Federation.
The FIFA-appointed Normalisation Committee, though, had "no comment" on that claim. And the crisis surrounding the country's football governing body shows no signs of abating.
Pakistan was suspended by FIFA in April after the court-elected PFF led by Ashfaq Hussain Shah seized control of the PFF headquarters from the Haroon Malik-led NC.
Since then, the NC has won support from the government and things seemed to be heading their way when the PFF headquarters were sealed by the Lahore Deputy Commissioner over the non-payment of its lease for the last three years.
Ashfaq, who came to power after an election held by the Supreme Court in December 2018 which was not recognised by FIFA, immediately cried foul-play, claiming that the IPC Minister Dr. Fehmida Mirza was behind the move to seal the headquarters.
At a news conference in Islamabad to announce the launch of the Kamyab Jawan Sports Drive on Friday, Dr. Fehmida was hopeful that the PFF impasse will end soon.
"For the first time, FIFA has said that we will work with the government and the IPC minister to devise a mechanism for a transparent PFF election," she said.
Her claim was startling since FIFA statutes are clearly against third-party interference in the affairs of its member associations — elections foremost.
To hold fresh elections of the PFF — which has been in turmoil since 2015 — FIFA appointed the NC in September 2019.
But the NC had in October welcomed government oversight over funding as well as the establishment of a regulatory framework when Dawn revealed that those were the conditions for the government to support the NC in its battle to free the headquarters from Ashfaq.
The government seems to have fulfilled its part of the bargain. "The NC has given it to me in writing," Dr Fehmida told Dawn on Friday, when asked if she was totally sure that FIFA was aware that the government will be involved in the election.
However, she added the NC wouldn't get control of the PFF headquarters until it arranges a meeting of the government with FIFA officials.
"We want to talk to FIFA to be assured of how things will move forward from here," Dr Fehmida added. "The headquarters will not be handed over to the NC until it arranges for talks with FIFA."
Only recently, in a case similar to Pakistan, FIFA has held talks with one government. While announcing the Normalisation Committee for Chad earlier this week, it announced that one its mandate would be "to develop a coope­ration agreement bet­ween the Ministry of Sports and the Chadian Football Federation, with FIFA's guidance, including defined objectives and responsibilities for each party."
PFF NC chairman Haroon, though, remained tight-lipped whether something on similar lines would happen in Pakistan. "No comment," he told Dawn in a terse reply on Friday, when asked if the NC had given the government something in writing regarding its role in the elections. "All that we've given the government is the election roadmap … and that too according to the PFF statutes."
Published in Dawn, December 4th, 2021