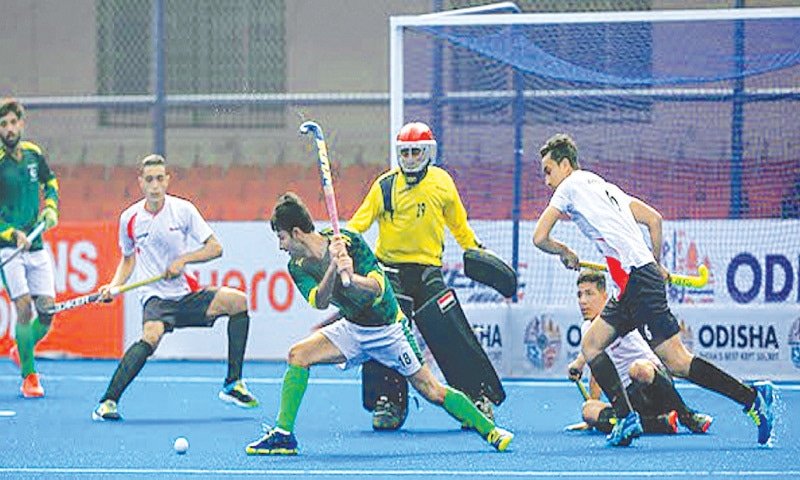 BHUBANESWAR: Pakistan outplayed Egypt 3-1 in their pool 'D' match of the Junior Hockey World Cup in the Indian city of Bhubaneswar on Saturday.
Rizwan Ali, Pakistan's promising drag flicker, scored a brilliant hat-trick — scoring all goals on penalty corners — while Awad Husein scored a field goal for Egypt in the 22nd minute of the game at the Kalinga Stadium.
Pakistan's forward line attacked the Egyptian goal post several times whose goalkeeper Mahmoud Saleem made a number of impressive saves.
Rizwan took advantage of the penalty corners in the 19th, 32nd and 53rd minutes to score.
Vice-captain Moin Shakeel was declared man-of-the-match.
Speaking after the match, Moin said Pakistan would make a better strategy for the next game.
"[Against Egypt] we followed the plan given by the coach and got penalty corners which we took advantage of," he said. "We will adopt a better match strategy against Argentina in our last pool match."
Pakistan, who lost their opening pool match against heavyweights Germany 5-2, face Argentina on Sunday.
Argentina thrashed Egypt 14-0 in their opening match but went down 3-2 to Germany and Pakistan will need to beat them in order to reach the quarter-finals.
Published in Dawn, November 28th, 2021