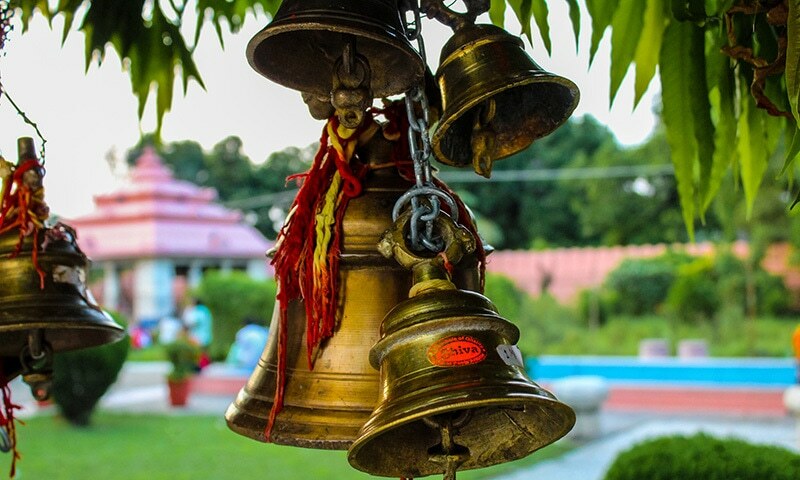 KARACHI: The Sindh High Court on Tuesday directed the local administration to unseal a Hindu community hall in Clifton and hand it over to a newly-formed committee.
The district administration had sealed the hall last year to avoid any clash as it got complaints that some members of the Hindu community were against the body managing religious events and festivals in the hall.
In compliance of the court's last order, an amicus curiae filed names of the Hindu Panchayat and the lawyer for the petitioner also submitted names of seven persons to include them in a committee to run the affairs of the community hall.
The bench in its order said that the parties were in agreement that in case of resignation or death of any member of the community, the rest of the six members would elect the seventh member amongst "Patels of the Panchayat/Jamat" within a month.
The district administration had allotted the hall to the Hindu community in Oct 1990 for social activities.
Meanwhile, the SHC directed the builder of the four-storey Makkah Tower in Saddar to submit a proposal for compensating owners of those flats who might be affected due to an action to clear the compulsory open space.
However, the bench headed by Justice Zafar Ahmed Rajput said that its earlier interim stay order against the demolition of such encroachments on compulsory open space would continue till Nov 10.
The Sindh Building Control Authority (SBCA) submitted in a statement that the names of officials involved in illegal constructions would be reported and they would be prosecuted.
The bench also sought a report from the SBCA about the removal of the illegal structure of the building without affecting the main structure of the building.
Published in Dawn, November 10th, 2021