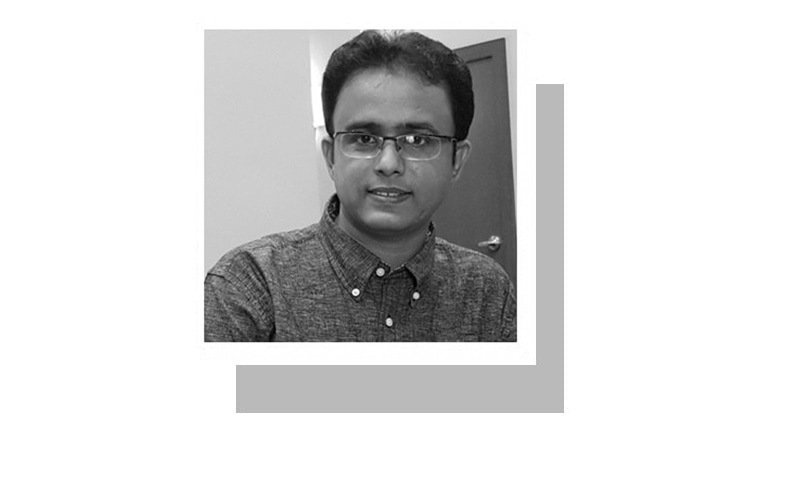 RECENTLY, the Board of Secondary Education Karachi had some explaining to do when question papers for physics and math were leaked just before the start of exams. The situation at the other educational boards of Sindh — in Hyderabad, Mirpurkhas, Larkana and Sukkur divisions — is not very different. There is hardly any academic year in which news of cheating and paper leaks do not make the headlines.
Not only are question papers leaked, there is cheating by impersonation at exam centres. The latter often see answer sheets being taken out of the room and returned with solved questions. Electronic devices including mobile phones, recorders, watches, etc are used for the purpose. Besides, many affluent and well-connected students directly approach board officials and bribe them to not just clear their papers but also award them high enough marks to be able to secure positions. Notwithstanding all the claims made by various governments about their commitment to education, unfair means during exams is a malaise that has persisted for decades.
It is time to look for solutions. One way is to set exam papers on the basis of the curriculum instead of specific textbooks. The papers should test students' understanding of the subject, and the knowledge they have gained instead of awarding them marks for rote learning. Multiple choice questions will serve the purpose well. Secondly, at least 20 examination papers should be set for each subject. In the event that questions are leaked, more questions can be quickly issued.
The Board of Intermediate and Secondary Education Hyderabad has taken some measures. For instance, the current chairman has coded examination papers so that any malpractice can be traced to the specific centres where it has occurred. At some centres, special arrangements have been made for students to deposit their mobile phones and other electronic gadgets outside the examination rooms. The board is planning to launch 'optical mark recognition', in which answers to MCQs will be read and marked by computers. The online option is a welcome initiative. But most students, particularly in the rural areas, where in any case internet services are limited or weak, are not in a financial position to familiarise themselves with computers.
Curbing cheating requires a broader approach.
Another major hurdle in conducting fair examinations concerns the boards. Theoretically, they are independent since they come under the Universities and Boards Department but practically they do not have their own staff to administer secondary and higher secondary examination papers, and must rely on support from the Sindh government's Education and Literacy Department, where the invigilating staff, in an effort to raise brownie points for the department, is not beyond aiding unfair means. So, in order to find a permanent and better solution, the boards must be able to function independently and be given the required human and financial resources for this.
But there are other problems, and a closer look at the bigger picture of education in Sindh is needed. A huge number of public schools lack basic facilities and competent teachers, thus compounding learning challenges for students. Both factors contribute to the low participation of students at the secondary education level. Out of the total enrolment of 4.2 million schoolchildren in the province, less than 1m are enrolled in Grades 9 and 10 in the current academic year in the jurisdictions of all boards.
The situation is more dismal when we consider the gender gap. Take the example of Karachi, a highly urban division; out of the current total enrolment of 382,558 students in Grades 9 and 10, only 134,160 students are female, which comes to a mere 35 per cent.In other divisions of Sindh, girls' enrolment at the secondary education level is even less, hovering at 20pc to 25pc. Overall, the journey from primary to secondary school is strewn with obstacles, despite ongoing and new initiatives. Recently, an annual examination fee for students enrolled in all public schools was waived but such efforts have not yet translated into a positive impact.
So in addition to addressing the scourge of cheating by cracking down on corrupt officials and improving the setting, invigilation and marking of question papers, teaching and learning must be improved. In terms of attendance, the situation has further deteriorated owing to Covid-19. Throughout this past year, almost all academic activities have remained suspended. How are students supposed to learn and clear their exams, let alone being equipped for the job market? It is a bit unfair to expect students to pass their exams without giving them proper learning opportunities. Hence, the current state of education calls for a holistic approach since cheating during exams can only be addressed when we improve the overall learning environment.
The writer has previously worked with local and international organisations in the field of education.
Published in Dawn, July 21st, 2021