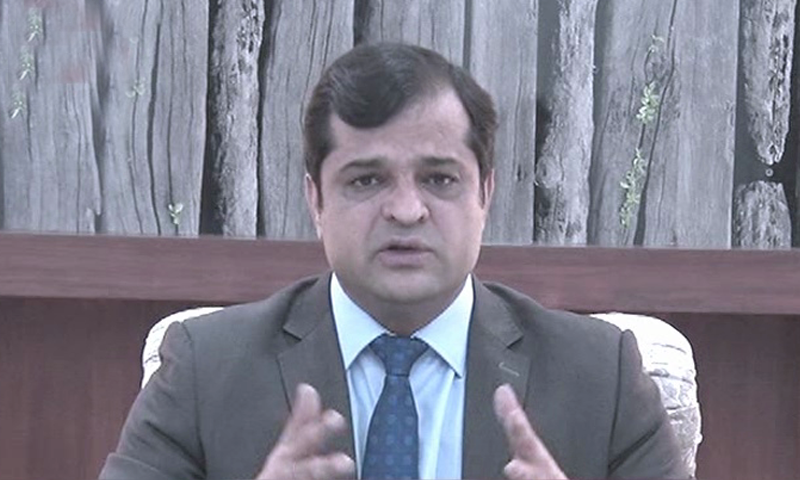 QUETTA: Balochistan government spokesman Liaquat Shahwani has said that an increase in coronavirus cases has been reported in the province.
Talking to journalists on Sunday, he said the prevalence rate of coronavirus cases in Balochistan was recorded at 9.43 per cent on Saturday. The highest number of coronavirus cases was reported in April, he added.
Mr Shahwani said business centers would remain open till 10pm, while all non-essential businesses would be closed on Fridays.
"A video made by a citizen in the neurosurgery unit of BMC Hospital on Saturday regarding the absence of doctors and nurses is being investigated. The health secretary has ordered an inquiry into the matter. The doctors and nurses found guilty of negligence will face punishment," he added.
Says most people will be vaccinated by Aug 31
The spokesman said that the lockdown imposed before Eidul Fitr was helpful to control Covid-19 in Quetta and other parts of the province. He said cattle markets were overcrowded as Eidul Azha was approaching fast.
He said: "We may be affected as the number of coronavirus cases has increased in neighbouring countries."
Mr Shahwani said all gatherings, especially musical programmes, religious congregations, cultural activities and indoor and outdoor events, were still restricted.
He said the process of vaccination had been expedited.
"The government has set up vaccination centers in various markets, shopping malls and offices as per the instructions of the NCOC (National Command and Operation Centre). A Women's Vaccination Centre has been set up in Brewery and a public awareness campaign is underway," he added.
Those who had not been vaccinated would not be allowed to go to tourist places, he said.
"Most people, including students, will be vaccinated by August 31, and those who do not get vaccinated will be barred from entering hospitals, offices and markets," he said.
Mr Shahwani said the fourth wave of Covid-19 could be more dangerous than earlier ones. So far, 362,491 people in Balochistan had received first and second doses of vaccine, he added.
He said there was no shortage of vaccine and appealed to the people to get themselves vaccinated.
The spokesman said that the leak in Taraki Dam in Surab on Saturday night started rapid flow of water after which the provincial government issued instructions to the administration to immediately evacuate the people from nearby areas so that they would not be harmed in any way.
Published in Dawn, July 12th, 2021