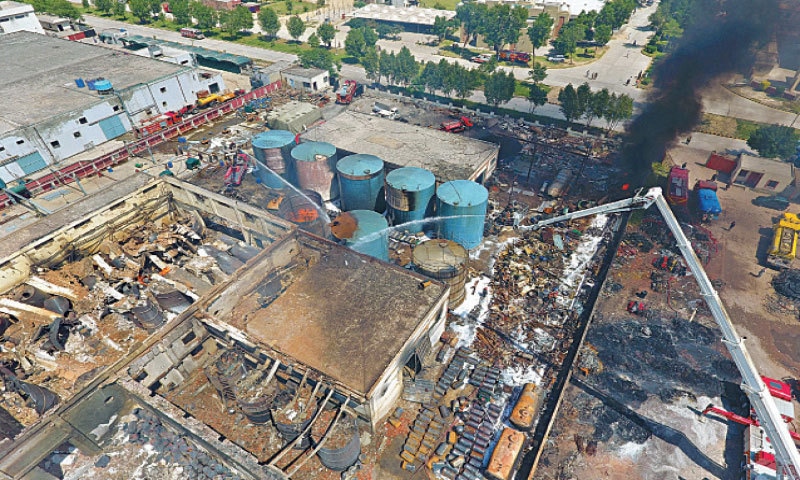 LAHORE: A fire erupted in a factory in the Sundar Industrial Estate and gutted valuables worth millions on Friday.
A Rescue 1122 spokesman said the fire destroyed parts of the chemical factory and left two employees injured.
The fire broke out in the Pure-Chem Factory in the morning which also engulfed other factories. Rescue 1122, emergency fire vehicles, and fire tenders took part in the firefighting operation and put out the blaze after eight hours of hectic effort.
The two-acre factory housed highly inflammable chemicals used for the printing and paint industry.
Factory officials told the media that nine employees had saved their lives by climbing over the walls of the factory.
They said the people were directed to stay away from the affected area as the fire was also causing blasts due to an explosion in the boilers inside.
The Sunder Estate administration said all industries adjacent to the affected factory had been shut down.
A Rescue 1122 spokesman said the fire fighting teams controlled the fire after eight hours operation.
Up to 18 fire tenders and 75 other workers participated in the rescue operation. He said the firefighters succeeded to control the fire after hectic efforts of eight hours.
Published in Dawn, April 10th, 2021