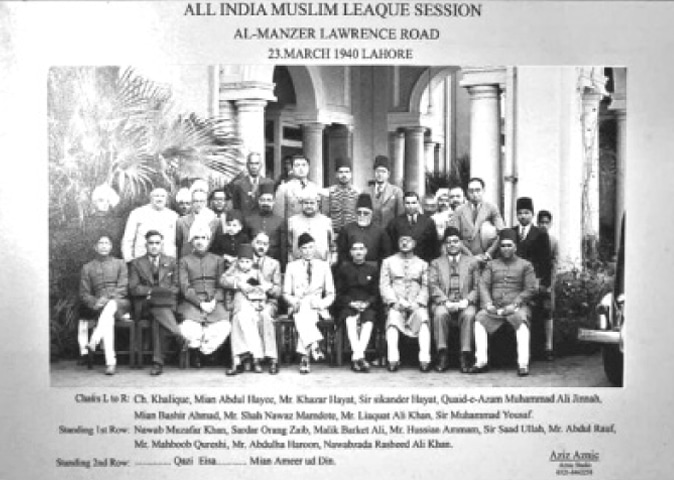 MY grandfather Malik Barkat Ali was one of the earliest people from Punjab who joined the political struggle that was waged from the platform of the All-India Muslim League (AIML).
He died on April 5, 1946, and at a special session of the League, held in 1946 and attended by 470 elected Muslim members of provincial assemblies, the Quaid-i-Azam paid glowing tribute to him thus: "I am deeply grieved to hear the very depressing and sad news of the sudden death of Malik Barkat Ali. He was from the very beginning a true and loyal member of the Muslim League, and on all occasions, he rendered the greatest service to Muslim India. His advice and staunch support on all occasions was of greatest value to the League and myself. Muslim India has lost in him a great man, and I have lost in him not only a colleague, a collaborator, but also a great friend. My deepest sympathies go out to his family in their bereavement for their irreparable loss."
Malik Barkat Ali took active part in the annual AIML sessions held at Bombay, Aligarh and Delhi in 1924, 1925 and 1926, and was elected to the Punjab Legislature on a League ticket in 1937 and 1946.
He was the lone representive of the Muslim League in the said legislature from 1937 to 1945.
He was a close associate of Allama Iqbal as well, with whom he shared political views, and the association continued until Allama's death in 1938.
The Punjab Muslim League session held on May 12, 1936, in Lahore elected Allama Iqbal as the president, Malik Barkat Ali and Khalifa Shujauddin as vice-presidents, Ghulam Rasool as secretary and Ashiq Batalvi as the joint secretary.
On June 19, 1930, Malik Barkat Ali and Allama Iqbal jointly sponsored a resolution with Gokal Chand and Nanak in the Lahore High Court Bar, condemning the unfair trial of Bhagat Singh.
He was one of the members nominated by the Quaid to prepare the draft of the historic Lahore Resolution which was adopted subsequently by the Executive Committee, and is now celebrated by the nation on March 23 every year.
The nation would do well to remember those who fought to ensure freedom for the future generations; for us.
Malik Tariq Ali
Lahore
Published in Dawn, April 6th, 2021