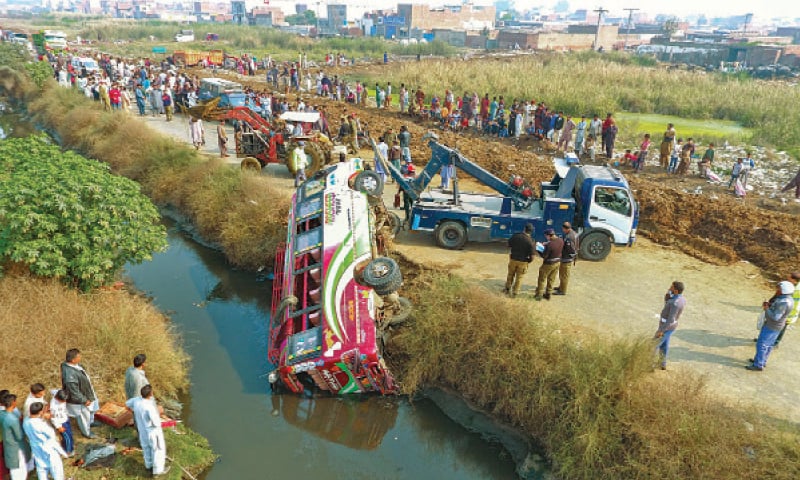 LAHORE: Three passengers died while six others were injured after a bus plunged into an open drain in Kot Lakhpat here on Monday.
The bus carrying 30 members of a family met with the accident when it was coming from Changa Manga to the Chandraye Road for funeral prayers of a relative of the passengers.
A police official said that as the bus reached Chandraye Road, its driver lost control and it fell into an open drain. The accident probably occurred while saving a motorcyclist, he suspected.
The official further said nine passengers were trapped under the bus, while three of them had suffered multiple injuries. Rescue 1122 teams rushed to the site and recovered the three dead and shifted the others to a local hospital where condition of two of them was said to be critical.
He said police had started an investigation into the incident after confiscating the bus and taking the driver into custody.
Published in Dawn, February 9th, 2021