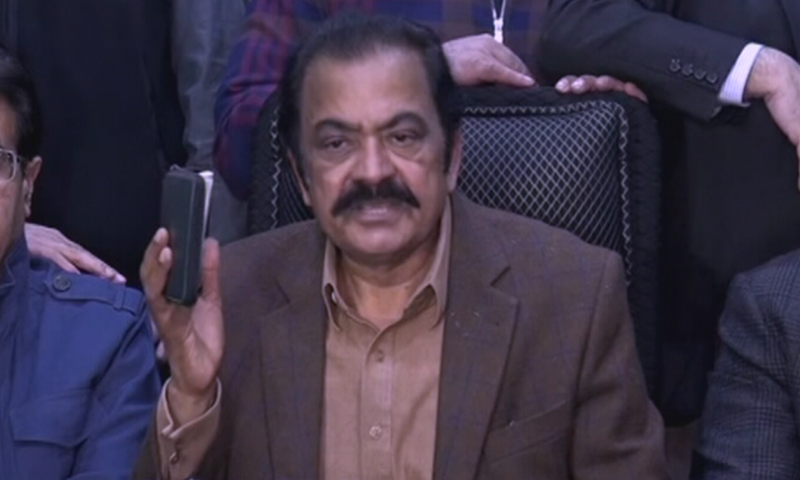 LAHORE: The PML-N has alleged that the Pakistan Tehreek-i-Insaaf government is conspiring to stop the Pakistan Democratic Movement (PDM) rallies on the pretext of Covid-19.
"The government is saying it has cancelled its rallies because of coronavirus. Will it tell us where it had planned these public meetings? In fact it is using excuses of Covid-19 to stop the PDM rallies," PML-N Punjab president Rana Sanaullah told reporters here on Tuesday.
"Where was the 'corona drama' when the government was holding public rallies?" he asked and said the government was in panic and afraid of [PDM] rallies that was why it was staging 'corona drama'.
Sanaullah said the government was also 'ruthlessly' using the Anti-Corruption Establishment (ACE), the Federal Investigation Agency (FIA) and the National Accountability (NAB) against the opposition. He said the arrest of the opposition leaders and workers would not help the government's design to stop the PDM from holding the rallies.
The next PDM rallies this month are scheduled in Peshawar and Multan. The PDM has planned a big power show in Lahore next month.
The former provincial law minister said 'those who imposed' Imran Khan on the nation would send him packing.
He said Imran Khan ordered the IG Jail and the home secretary to inflict 'mental torture' on Shehbaz Sharif and his son Hamza.
To a question about former railways minister Saad Rafique's differences with the party leadership over its anti-establishment narrative, Sanaullah said: "Saad Rafique is in total agreement with Nawaz Sharif's narrative."
To another question, he said the PML-N would not hold dialogue with the establishment separately.
"The talks with the establishment will only be held on the platform of the PDM," he said.
Published in Dawn, November 18th, 2020