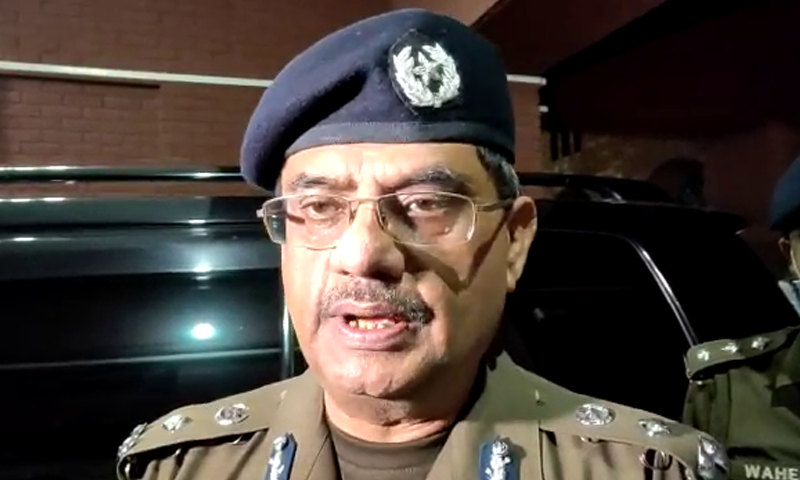 LAHORE: Lahore Capital City Police Officer (CCPO) Umar Sheikh has refused to deploy police personnel at the Lahore-Sialkot Motorway for the security of the motorists, citing shortage of the force.
Inspector General of Punjab Police (IGP) Inam Ghani had ordered the Lahore police to deploy personnel for patrolling the Lahore-Sialkot motorway after a woman was gang raped there on Sept 9 in front of her three children, after her car ran out of petrol on way to Gujranwala from Lahore.
"It is submitted that the Lahore district police were already facing shortage of strength against each rank of the police, and it is difficult to spare any officer for his transfer from the provincial capital to any other district," reads a letter written by the Lahore police chief in response to the IGP's orders.
The CCPO also mentioned in detail the existing number of the force at his disposal in each rank, saying that presently, the Lahore police faced shortage of 4,056 police officials against its original strength.
The shortage was reported in the ranks of sub-inspector (SI), assistant sub inspector (ASI), head constable (HC) and the constable, he stated in the letter.
Giving a break down, he said the Lahore police were short of 226 SIs against a sanctioned strength of 1,449, 175 ASIs against 2,093 approved slots, 168 HCs against 3,788 and 3,487 constables against total 25,641.
"In view of the above consideration, the request for nomination of officers/officials (constables to SIs) may be treated as filed," reads the letter.
Meanwhile, the Lahore police seem helpless in tracing one of the two motorway gang-rape suspects, Abid Malhi, who was still at large.
Some relatives of Malhi who had been taken in custody from various districts during raids have reportedly been released.
A police official said the police teams were unable to trace Malhi despite frequent operations launched in Sheikhupra, Kasur and Nankana Sahib.
Published in Dawn, October 2nd, 2020