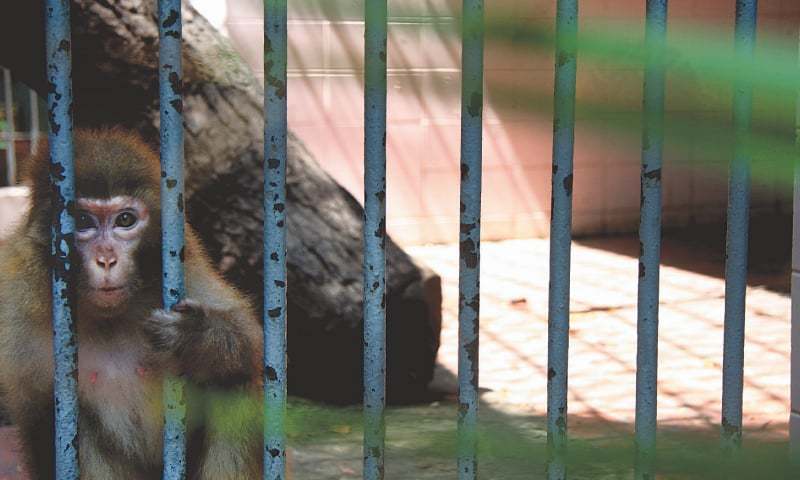 ISLAMABAD: Zoo animals have not adapted to survive against predators, compete for food against other members of the same species or combat the weather and diseases on their own, a wildlife expert has said.
"Releasing zoo-kept animals into the wild is perhaps the quickest way to ensure that these animals will die," Zohare Shariff, an expert on captive wildlife management, said in a letter to the Islamabad Capital Territory administration and the Capital Development Authority (CDA) on the releasing of Marghazar Zoo animals into the wild or into sanctuaries.
"Zoo bred animals cannot survive in the wild, as the predator species even like tigers, lions, leopards just do not have the skills to hunt for prey themselves as it is taught to them from childhood by their mothers and are developed over years." he said, adding that zoo-kept prey species, such as antelope or deer, will not have the skills to escape wild predators if released into the wild.
"Thus the idea of releasing zoo animals back into nature, though well intentioned, is naïve and impractical," he said.
Mr Shariff has been a member of the honorary citizens advisory committee for the Islamabad zoo, established by the CDA in the 1990s.
He also set up Jungle Kingdom in Ayub Park with another committee member, Rashid Khawaja, and has published a book on wildlife.
"In the past 30 to 40 years or so the zoo has been atrociously mismanaged in turn by the CDA, the Islamabad Municipal Corporation and recently, the ministry and its affiliate agency," he said, adding that the solution is to involve citizens with knowledge of captive wildlife management.
He said that this team could form an NGO for this purpose, and the government would have to bear the expenses of revamping the zoo while the organisation would be responsible for raising funds for its operational costs through entry tickets, events, corporate sponsorships and other donations.
He said that to have a good zoo where the animals are cared for, it is important to understand why a zoo should exist.
"The whole purpose of a zoo today should be to support wildlife conservation, through public education and to carry out scientific captive breeding of endangered species," he said.
He added that all animal enclosures need to be custom designed for each species, ensuring that the design caters to the physical, behavioural and environmental needs of that particular species.
He also discounted the perception that each species can be kept in pairs, as many animals in nature are loners with males and females only coming together to breed, and other species may live in pairs throughout their lives.
Others are group animals, and these also differ from each other, as some groups may comprise one male and several females, some may be all male, some may be all female with some males.
He said that zookeepers need to know the meaning of caring for animals and eventually should strive to enact scientific captive breeding.
Published in Dawn, August 23rd, 2020