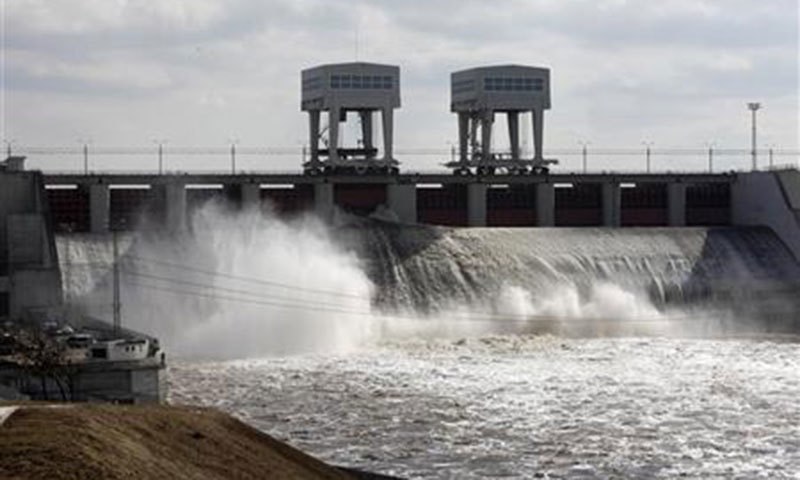 ISLAMABAD: After months of speculation, the government removed Secretary Power Irfan Ali on Tuesday following his disagreements with key authorities over a number of contentious issues, including net hydel profit (NHP) to provinces, unending circular debt, the procedure for induction of future power projects and ongoing problems with K-Electric.
A grade-22 officer of the Pakistan Administrative Service, Mr Ali was made an officer on special duty (OSD) and directed to report to the Establishment Division. He was immediately replaced by another PAS officer of same grade Omar Rasool who was presently working as secretary Board of Investment.
Mr Rasool had a debriefing session with Mr Ali on Tuesday before issuance of formal notifications.
In a related move, Secretary Commerce Yousaf Naseem Khokhar was also transferred as secretary Interior and was replaced by Muhammad Sualeh Ahmed Farooqi, who was currently working as special secretary commerce. The post of secretary interior was falling vacant on premature retirement of incumbent Azam Suleman Khan on Tuesday.
Secretary commerce also replaced
Informed sources said Mr Ali had earned the ire of Mr Azam Khan, the Secretary to Prime Minister Imran Khan, in December last year over the minutes of the Council of Common Interests (CCI).
The sources said the Power Division presented a report to the CCI on the issue of calculation of NHP under AGN Kazi methodology with the conclusion that the existing methodology was no longer workable given changing dynamics of the power sector.
The report argued that Article 161 of the Constitution promised NHP to the provinces on the basis of hydropower produced in a province and delivered to the national grid, which at the time of Kazi Committee methodology was restricted to mostly Tarbela and some other stations.
With changed dynamics and tens of thousands of megawatts coming from other sources, a levy of Rs1.15 had been imposed on every unit of electricity produced and consumed anywhere in Pakistan to meet NHP payments to provinces.
The practice envisaged over almost Rs170bn per annum to Khyber Pakhtunkhwa and its similar application on other provinces meant about Rs125bn payout per year to Punjab. As if that was not enough, similar payments would have to be made to AJK where thousands of additional megawatts are coming up. As such, it was argued that NHP was emerging as the bigger challenge to the affordability of electricity than the National Finance Commission was a challenge to the fiscal balance of the federal government.
The report argued that NHP share to provinces should be worked out only on the basis of specific units produced in that area along with share to Wapda as well. The sources said the CCI generally agreed to the findings to the extent of financial implications and decided to constitute a committee to "workout a new methodology" for future without affecting the existing finances of the provinces. This was also confirmed through issuance of minutes of CCI meetings.
However, within few days the power division was convened that Khyber Pakhtunkhwa had contested the minutes and hence revised minutes were issued asking the proposed committee "work out mode of payments of NHP" instead of the methodology. Mr Ali is reported to have protested over the unilateral change but was conveyed that chairman of the CCI had the powers to change minutes and hence 'methodology' had been replaced with 'mode' of payment.
Mr Ali insisted to put his dissent on record and recommended its reconsideration by the CCI.
The sources said this did not go well with Azam Khan who is reported to have responded by arranging an independent briefing to the prime minister on Power Division's claims over reduction in circular debt by Chairman Nepra Touseef H. Farooqi. Mr Farooqi challenged Power Division's position and reported that monthly circular debt was in fact on the rise rather than reduction.
These sources said the Power Division also earned criticism from the Prime Minister Office and the National Electric Power Regulatory Authority over creating hurdles in processing of new power projects including those in the renewable and small hydropower plants while the Power Division was insisting that future inductions should be based on competitive bidding in line with integrated generation capacity expansion plan (IGCEP).
There were also some differences over appointments of chief executive officers in power companies, hiring of workers in distribution companies and facilitations to K-Electric in fuel arrangement.
Published in Dawn, July 1st, 2020