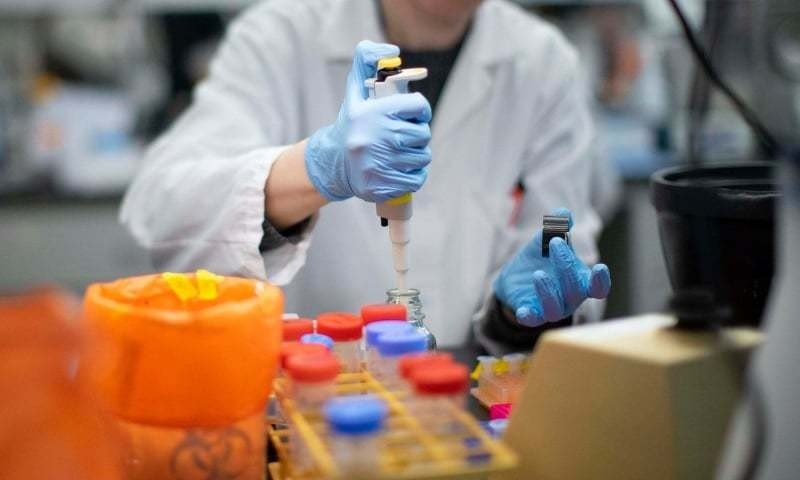 LAHORE: The Punjab cabinet committee on combating coronavirus threat has decided to procure 1,000 injections (Tyclsomiab) approved by the Drug Regulatory Authority of Pakistan (Drap) for coronavirus-positive patients in the first phase.
The committee, presided over by Senior Minister Aleem Khan, also recommended that people should not bring children along to parks.
The Punjab government had itself opened all parks to public despite strong opposition by medics and visible exponential surge in the corona infections and related deaths a day back,
The meeting repeated its "rhetoric" that a strict implementation of the Covid-19 standard operating procedures (SOPs) would be ensured at public places, and that violators would be `severely' punished.
Mr Khan said there was no substitute for human life and added that the government was spending all its resources to provide "the best medical treatment facilities" to the Covid-19 patients and provision of injections approved by Drap to them was also part of its efforts in this regard.
He said as every citizen had now realised the severity of coronavirus pandemic so people should fulfill their responsibility in this regard as well.
He appealed to the public to support the government in its ongoing efforts against the pandemic by adhering to security measures and added that non-observance of SOPs could compel the government to go for stringent measures.
Mr Khan said the principle of declaring areas with high prevalence of Corona cases as "hotspots" was still being followed.
Briefing the cabinet committee meeting, Chief Secretary Jawwad Rafique Malik said a crackdown on violators of the SOPs had been going on for the last two days in the major cities of the province with the help of traffic police and it was bearing "positive effects".
CM: Chief Minister Usman Buzdar has directed strict enforcement of the rule of wearing mask at the public places, including markets, bazaars and parks, with action against the violators.
Chairing a meeting to review the measures taken by the government to deal with the latest situation of Corona pandemic, the chief minister said beds, ventilators and necessary medicines were available in the public hospitals of Punjab.
He said the SOPs should also be enforced on the businesses, adding: "Action will be taken against the business houses that violate the SOPs."
Health minister Dr Yasmin Rashid, chief secretary, health secretary, medical experts including Dr Mehmood Shaukat, Dr Javed Hayat Khan from Punjab Kidney and Liver Institute (PKLI) and other officials concerned attended the meeting.
Published in Dawn, June 7th, 2020