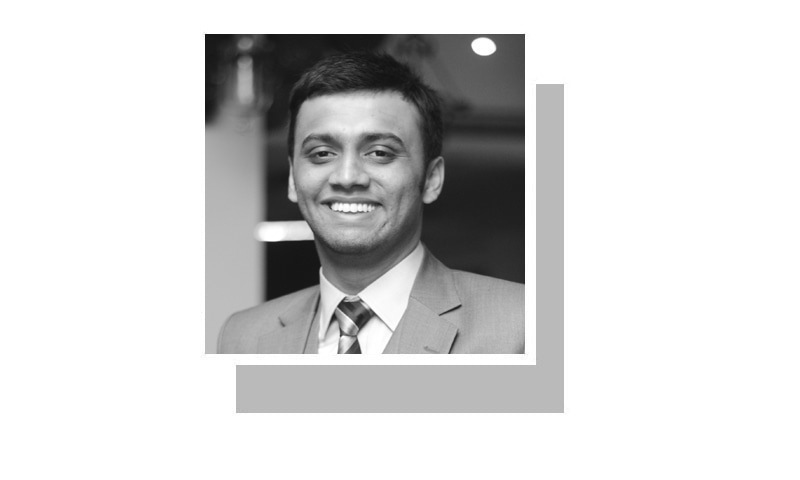 EVERY now and again, one comes across something that blows one's mind. For a short while, one ponders over what one must have done to deserve it. But what was once mind-blowing soon becomes mundane, almost to the point of banality. Then one wonders if this can continue for much longer.
Yet it continues. Sometimes it's just an appointment. Or a ruling party minion says something. Or a few good men disappear, leaving no trace of their whereabouts. Or a rampaging messiah orders the uprooting of hundreds of thousands of people's livelihoods and dwellings. Or an underling forgets the brigand's entitlements. Occasionally, the vagrant offers a roof to the landed. And sometimes, it's just the dam fund. Who, one wonders, is accepting responsibility for all that is being done so intently and with such reckless abandon? The chief? Which chief?
One can say a lot about the state, and how it ought to function. A state that came into being for a people, must solely function for its people. After all, what would remain of the moral, philosophical, or even practical basis for its very existence if a state can't even serve its own people?
Consider what has transpired in the highest echelons of justice in our land of the pure within the past few years. Accountability court judges, with their moral and ethical integrity compromised, have disqualified political leaders under pressure. A special court supervised directly by the Supreme Court was ruled illegal by a provincial high court after delivering a verdict. A former chief justice systematically dismantled institution after institution, and finally broke his promise by leaving the dam fund unguarded. Go back some more, and one finds now-disqualified politicians conspiring with unknown miscreants to bring down an elected government.
Who's accepting responsibility for all that's being done so intently?
Consider also what continues to transpire even today. Hundreds of thousands of people were rendered homeless and jobless overnight, as court-ordered demolitions proceeded in full swing across major cities of Pakistan. Thank God for the virus that allowed us to sentimentalise the 'poor' again. Oh, the virus!
Thankfully, one is now beholden to one's Lords, for the order to reopen malls didn't suggest Bill Gates was planning to implant microchips in one's brain. One is beholden to one's Lords for allowing doctors to infect entire wards by working without protective equipment. And one is gobsmacked by the powers that be for donating a planeload of PPE to the world's richest country while doctors in Pakistan continue to risk their lives and get tortured in the streets while doing so.
There can be no doubt that one finds oneself in interesting times the likes of which even the old curse could never have imagined.
One may remind readers that this is a broader question that extends beyond borders. The supreme court of Wisconsin, for example, aligned along partisan lines to reinforce the right to get a haircut over the right to protect one's life. Intellectual pygmies in India shut their eyes to the plight of millions of migrants walking back home, taking the government's insistence of normalcy at face value. Last year, the same court reviewed the government's lockdown in held Kashmir; not only have they allowed the government's atrocities to continue, they have also tacitly endorsed them by hearing the case and refusing to provide any relief to the people.
Perhaps one can argue that justice is working in favour of the people. The people have the right to buy new clothes after all, and they have the right to get haircuts. It is the people's right to be imprisoned in overcrowded jails without a conviction even as a deadly virus ravages through the population. It is also the people's free choice to walk thousands of miles and risk their lives in the process, and no injustice must be meted out to such liberty. The people (in government) have the right to oppress people, torture them, and kill them.
Instead of delivering justice, one would think the system is delivering obituaries of justice. How long can this go on before the day of reckoning stares right back through the many veils of oppression and subjugation?
This is far from a problem of individuals. The callous delivery of injustice is systemic, and the virus has shown us how most states of the world are held hostage by injustice. The irony is clearer when it comes from the halls of justice, but injustice manifests in all walks of life from economic opportunities to health outcomes. One can expect the ramifications — when they come — to obliterate the very foundations of a system that allows selfish, mediocre individuals to wreak havoc on the lives of the poor.
Until then, one can find solace in small victories: congratulations to Kaavan, and to all the other animals held captive in Margazhar Zoo.
The writer is a PhD student at the University of Illinois.
Twitter: @faizaanq
Published in Dawn, May 24th, 2020