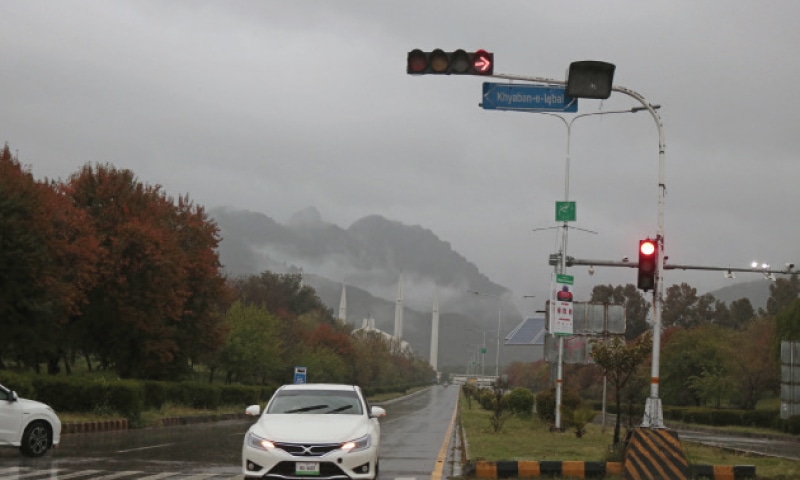 RAWALPINDI: Rainfall, varying from heavy to intermittent, lashed the twin cities on Friday, bringing a slight chill in the air. The Meteorological Department has predicted more rain in the next 24 hours.
Residents of the twin cities woke up to a chilly morning after temperature dropped to 14°c. Continuous rainfall led to water logging in several places.
The Met Office recorded 41mm of rainfall in Shamsabad, 34mm in Chaklala, 33mm at Zero Point, 40mm in Saidpur, 32mm in Golra, 28mm in Bokra and 46mm in the airport area during the last 24 hours.
Met Office spokesman Rashid Bilal said: "A westerly wave isaffecting Khyber Pakhtunkhwa, upper Punjab, Islamabad, Gilgit-Baltistan and Azad Jammu and Kashmir while dry weather is expected in other parts of the country."
He said the department had predicted morerainfall in the next 24 hours,varyingfrom heavy to moderate and intensity of rainwill slow down on Saturday afternoon.
A dip in the temperature coupled with low gas pressure in most parts of the city was an inconvenience for people as they remain confined to their houses. Footpaths and streets were a slushy mess and rainwater created puddles on roads.
Wasa spokesman Umer Farooq told Dawn that Leh Nullah rose by five to six feet only and there was no report of water logging in low-lying areas till Friday evening.
Published in Dawn, March 28th, 2020