February 15, 2020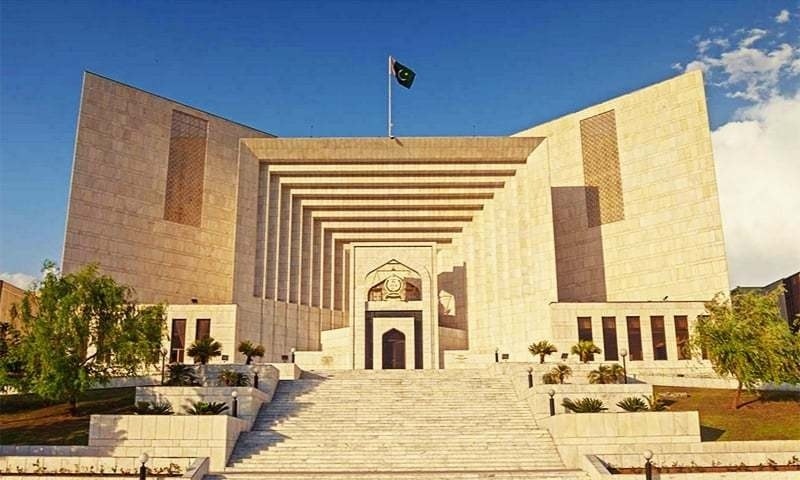 LAHORE: The Supreme Court on Friday suspended an order of the Punjab Service Tribunal (PST) about reinstatement of a doctor held responsible, in a government's inquiry, for the death of seven newborns in nursery section of the Services Hospital.
A three-judge bench headed by Chief Justice of Pakistan Gulzar Ahmad was hearing an appeal against the decision of the tribunal filed by the provincial health secretary.
Justice Umar Ata Bandial and Justice Ijazul Ahsan were other members at the bench.
An additional advocate general told the bench that a government formed inquiry committee had declared Dr Saeed Ahmad Khan guilty of showing grave negligence in the incident of the infants' deaths during 2012.
He said the doctor was slapped with a punishment of compulsory retirement in the light of the inquiry report. However, he said the tribunal, on an appeal by the doctor, reinstated him to service with a minor penalty of stoppage of one-year increment.
Responding to the court's queries, the law officer said Dr Khan was an overall in charge, and a fire broke out in the nursery due to a short circuit in an airconditioner, which resulted in death of seven and injuries to nine newborns.
He said an inquiry by the chief minister's investigation team had also held the doctor responsible for the incident. He asked the court to set aside the decision of the PST for being unlawful and beyond facts.
The bench admitted the government's appeal for regular hearing, suspended the impugned decision of the tribunal and sought arguments from both sides on the next hearing.
In a separate case, the SC bench set aside a Lahore High Court decision about regularisation of project employees at the Punjab Irrigation Department.
Representing the government's appeal, Additional Advocate General Arshad Jahangir Jhoja argued that the provincial government launched a project, with funding of the World Bank, to enhance crop productivity of soil and also recruited staff for it.
He said the project would end in 2021 as per the funding from the World Bank. Therefore, he said, the employees hired for the project could not be regularised.
Mr Jhoja further argued that there was no provision in the law for the regularisation of the staff recruited for a specific project. He said the high court ordered the regularisation of the employees contrary to the law.
A counsel for the employees told the bench that the irrigation department had given an assurance before the LHC to regularise the services of the respondents.
However, the chief justice observed that contract employees of a government developed legal right of regularisation but project-based staff could not be regularised.
The bench allowed the appeal and set aside the impugned decision by the LHC.
Published in Dawn, February 15th, 2020