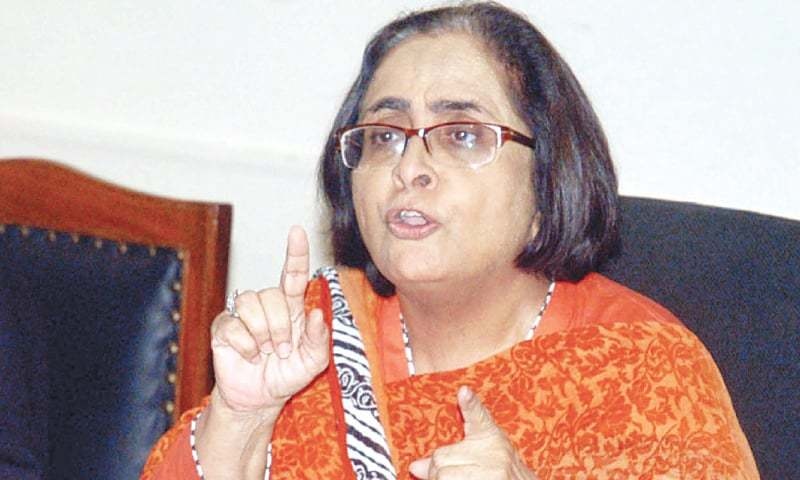 KARACHI: While the Sindh health minister on Tuesday described the Jan 9 fire incident at the National Institute of Child Health (NICH) as the "result of negligence", the four-member inquiry committee set up by the health department has written a letter to the institute's director, asking him to explain his position on the committee's observations, including what it saw as poor staff response, it emerged on Tuesday.
The fire in an NICH incubator claimed the life of a newborn girl whose family had accused the hospital staff of not acting promptly to meet the emergency which led to the baby's death.
"They are saying that the fire erupted in an incubator that burnt the child. This is very, very unfortunate and sad. I am feeling so much shame that I can't talk with the parents because this is negligence," said Health Minister Dr Azra Fazal Pechuho in an interview with a private TV news channel.
Explaining her point further, she questioned who was on duty on that day. "How the fire erupted? Was it in the plug? If this was so, the electrical appliance could have been disconnected [from the plug]."
Talking to Dawn on condition of anonymity, senior health practitioners criticised the minister for what appeared like her own assessment of the incident as she made no reference to the inquiry committee's ongoing investigation.
Health practitioners criticise Dr Azra Pechuho for sharing her own conclusion when a probe is already under way
"What's the purpose of setting up the inquiry committee if the minister was so sure that it was a 'clear case of negligence', said a senior doctor, adding that the statement would put pressure on the inquiry committee as it wouldn't go against the minister.
Meanwhile, the inquiry committee in a letter to the NICH director has raised a number of questions after visiting the place of the incident and meeting the victim's family and related staff and called him for a hearing.
"The fire incident took place at 6.22am as per available CCTV footage but the response by the NICH director was so casual and lethargic that he arrived at the facility at 8.30am. Likewise, other administrative staff, including the additional director, arrived at 8.30am and 9am," the letter says.
This conduct of the administration, according to the letter, reflected "non-professionalism and lack of administrative qualities".
The committee found that the facility had no emergency exit plan to cope with any untoward incident.
"The incubators require 24/7-hour invigilation but there was no significant staff in the incubators' room to properly respond to any emergency," it said.
It also found that "the warranty of the burnt incubator had expired, and no service agreement was concluded with the supplier, service provider for inspection/maintenance of the incubator. The NICH didn't issue any schedule of inspection/maintenance of the incubators," the letter said.
Published in Dawn, January 15th, 2020