Human beings are strange creatures, gardeners being amongst the strangest of all!
Many are only comfortable following established habits and stick to growing easily recognisable plant species using traditional growing methods. Venturing into new pastures appears to be a spectacularly daunting task.
Admittedly, a few venturesome gardeners do dare to sow seeds of plants they haven't previously heard of but — and this is incredible — if the end result happens to be a vegetable or culinary herb they were previously unfamiliar with, they tend to baulk at actually using it, which surely defeats the objective.
Make this year a year of being brave — both in the garden and in the kitchen — by cultivating something new and, then, by eating it too!
January planting suggestions
The flower garden: Sowing pansy seeds this month may not be everyone's idea of a good thing to do but, I promise, it is and can have excellent results; in fact, germination rates in January and February are often higher than if sown later in the year. Pansies and their smaller flowered ancestors. violas, are a little slow to get going but, once they decide to grow, they burst into flower surprisingly fast and, with regular deadheading, they will flower for months on end. Stocks, Virginia stocks, and matthiola are other easy to grow, fast-flowering, species to sow now. Then there are the ever-popular antirrhinums — in all their varied glory, heights and colours — candytuft, corncockle, flax/alsi, cosmos, exotic looking godetia with its satiny blooms, larkspur, phacelia which is a magnet for bees and butterflies, dazzling Californian poppies, innocent gypsophila and the various versions of petunia to choose from, the latter preferring a warm, sheltered spot well away from any chill breezes that may blow.
Many gardeners only grow easily recognisable plant species. Try to cultivate something new and, then, eat it too
Surprisingly, you can also sow sunflowers — be these dwarf, medium or tall, yellow, red, white or chocolate hued — where they are to bloom, and, if they are tardy in germinating, don't worry, they will pop up when the soil and air temperatures suit them. Another surprise sowing suggestion is dahlias, seed sown now in trays/pots in the sun will result in strong seedlings to plant out in a few weeks to come. You can also grow some in large pots so that they can be placed in dappled shade to extend their flowering period throughout the hot weather to come. For something completely different, try pitcher plants or malva (mystic merlin).
The vegetable department: Lots and lots of choice here, including a few things that may be completely new to you but, as mentioned above, please don't be shy of giving them a trial — a bit of this and that is far better than too much of just one thing. Seasonal cabbages and cauliflowers, and calabrese — basically this is a rapid-growing version of broccoli which makes a fascinating, spiralled, green head that really is an intricate work of art. Mustard greens and turnip greens are fast and handy, Swiss chard/leaf beet and spinach are good bets, as are frilly mustard mizuna, giant red mustard, endive, chicory, radicchio, pak choy/bok choy or 'celery mustard', as some people call it. Lettuce, lots of different varieties and colours, is a 'must have' in the garden now and it grows quickly from seed in our climate, and French radish, Chinese radish, black Russian or black Spanish radish and our very own, very crunchy, delectable white ones. Carrots and onions, beetroot and turnips, potatoes and spring onions are highly recommended. In the Karachi area adjoining coastal regions, you can sow French beans, pole beans, runner beans, mung beans, plus mangetout/sugar peas/snow peas to be eaten pod and all. Towards the end of the month and again in the coastal region, you may like to sow a few tomato seeds — under cover if possible — along with a few chillies, capsicums, tindas, pumpkins and karellas as, depending on the vagaries of our increasingly erratic climate, they just may grow.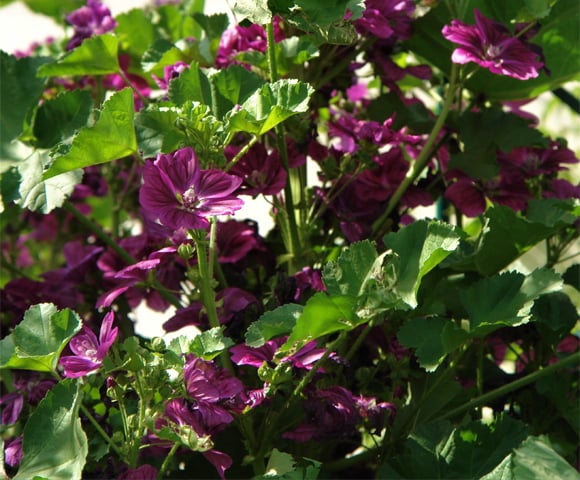 The herb garden: Sow all the different varieties of mint you can find and coriander, zeera, chives and garlic chives. Tarragon, feverfew, rosemary, sage, thyme, oregano, marjoram, nasturtiums, lemon balm, lovage, watercress, borage and some already sprouting pieces of ginger are also recommended.
Trees/shrubs/climbers: A wide selection of these should be available in nurseries now and on through until the end of next month, when winter tree/shrub planting season comes to an end. So take a stroll around local nurseries, check out what they have on offer, go home and check the available garden space, remembering to factor in the potential height, width and depth the species you fancy may reach at maturity. Think about it some more and then, once you are 100 percent certain, go back and make your investment. Pot-grown trees/shrubs/climbers may be found all year round and some may — providing they at not in flower or bearing fruit at the time — be planted in the ground at other times of the year but this month, next month and up to mid-March, are the ideal planting times for the vast majority of them as their roots have time to get well-settled before blistering heat arrives to challenge them.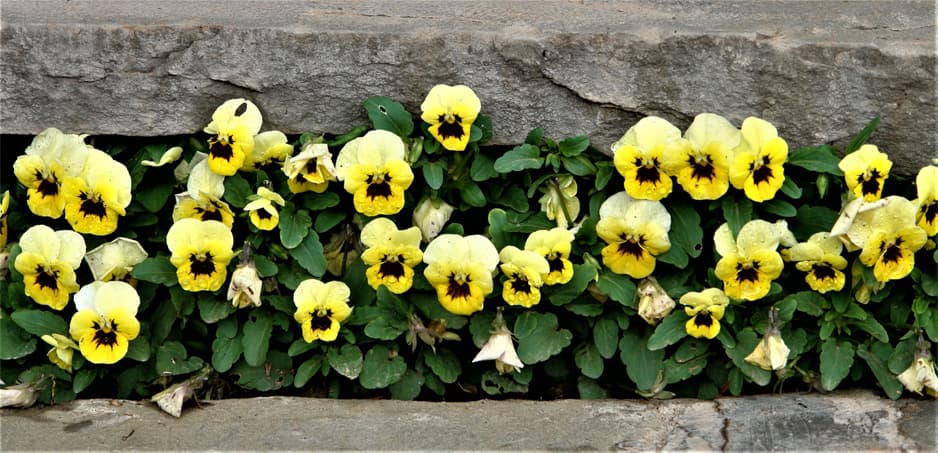 Herb of the month: Salvia officinalis (sage). This hardy perennial herb is simple to grow from seed sown between October and the end of March. It can also be multiplied by hardwood cuttings taken from established plants over the corresponding period. A useful culinary and medicinal herb, sage enjoys well-drained, neutral to slightly acidic soil conditions and, in our climate, flourishes in dappled shade. It is also suitable for growing in suitably large pots and other similar containers. Leaves are a pretty silvery green and the powder blue flowers, born in spires, are very attractive.
Please continue sending your gardening queries to zahrahnasir@hotmail.com. Remember to include your location. The writer does not respond directly by email. Emails with attachments will not be opened.
Published in Dawn, EOS, January 12th, 2020