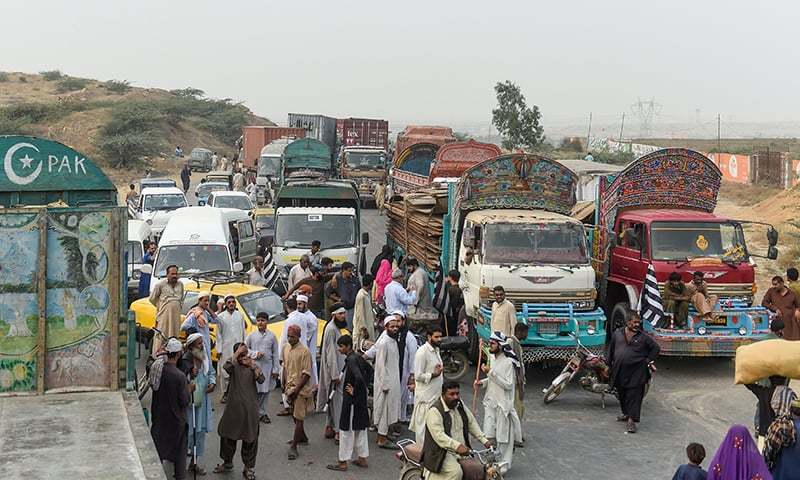 KARACHI: Moachko police on Friday registered a case against some leaders and workers of the Jamiat Ulema Islam-Fazl for blocking the highway linking Karachi with Balochistan through Hub as the JUI-F started the second phase of its protest against the federal government after ending its sit-in in the federal capital.
Hub Area SHO Moha­mmed Wasim said the case had been registered against 250 baton-armed people, including some JUI-F leaders and supporters, after they suddenly blocked the highway, causing collision between vehicles and damage to some of them.
He said that the FIR had been registered against 250 people, including JUI-F provincial secretary general Allama Rashid Mehmood Soomro and some other leaders and workers, but said that no arrest had been made so far.
Police have invoked sections 147 (punishment for riots), 148 (rioting armed with deadly weapon), 149 (unlawful assembly), 341 (wrongful restraint) and 427 (mischief).
Till late Friday night, the JUI-F's sit-in on the highway continued for the second consecutive day. The SHO said that the protesters had informed the police that they would vacate the road at night, but resume their sit-in on Saturday morning.
Meanwhile, JUI-F leader Qari Usman told Dawn that the PPP was ruling Sindh, which was their 'ally' in the protest against the federal government.
He said that it was 'incomprehensible' why the case had been registered against their party leaders and workers. He vowed to continue the protest as such tactics would not deter them from holding their sit-in.
Published in Dawn, November 16th, 2019