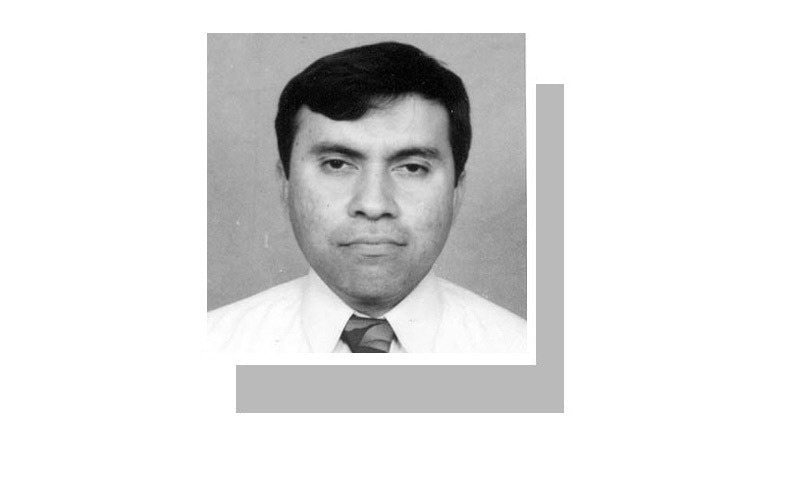 MANY tragic train accidents have occurred in the country. This month, reportedly over 20 people were killed and several injured when Akbar Express collided with a stationary freight train in Sadiqabad. Last month, a passenger train rammed into a freight train near Makli Shah station, killing three people. Human error and related factors are cited as common reasons. The follow-ups to such tragedies include the usual inquiries and investigations, and a few administrative adjustments.
News reports have described the severe financial constraints of Pakistan Railways (PR). With diminishing ability to procure even operating fuel loads, the situation is serious. Loss of commuter trust due to operational negligence and accidents is just one example.
Accidents are not new. In 2005, three trains collided near Sarhad Railway Station, with fatalities in the hundreds. In January 2006, six rail coaches of the Rawalpindi-bound Lahore Express fell into a ravine killing four people and injuring dozens. Clearly, PR, once an efficient and economical mode of transportation, is collapsing. The current railway minister took charge by criticising the previous incumbent. The only changes he introduced are a few new passenger trains. How will the country be able to fulfil its CPEC commitments through railroad links?
The department has seen better days. North Western Railways, which became Pakistan Western Railways after Independence, was a profitable enterprise. Spread over 7,600 kilometres, the network effectively connected major cities, towns and regions of the then West Pakistan. The management, organisation and control of the department were along professional lines. Most of the senior officers and engineers had obtained their training and experience under the British. Civil engineering, signals, traffic and commercial cadres, mechanical and electrical engineers, accounts and finance were key units.
Lack of political will is preventing reform in PR.
Passenger and goods/ freight movement are the two essential ingredients of railway services. Passenger service is subsidised by the surplus revenue earned through goods/ freight transportation. PR had to operate a sizable number of goods trains to maintain a financial balance. Over 40 goods trains used to operate in Karachi from the 1960s till the 1980s. Towards the end of the 1960s, the government shifted the emphasis to road transportation.
This approach received greater focus during the Zia regime. The budget deficit began to rise. According to an ex-railways officer, the number of goods/ freight trains was reduced by half. For medium and long distances, goods transportation by railways is found to be at least 10 times cheaper than via roads/ highways. Consequently, it consumes less diesel, leading to fewer fuel import requirements. Transportation insurance, safety records and handling were a few factors that made the railways a logical choice.
However this logic was brushed aside as the government continued to employ other options for land transportation of goods. Going by estimates, governments have spent $1 billion in excess by choosing the road option over PR. This is not surprising when we consider that ministers launched new trains without proper feasibility studies. PR is currently burdened with a budget deficit of over Rs24bn.
Modern service standards demand basic facilities including stations. Most of the stations are in a dilapidated state. Some essential facilities are nonexistent, including amenities for comfort and safety.
During inspections, the concerned station masters and other staff point out the shortcomings but remedies are slow if any. Barring a few major stations, the building facilities are also rundown. Budge­tary constraints do not allow PR to undertake any mass-scale facilities/ hardware revitalisation programme. Un­­fortunately, only after accidents are the deficiencies debated — and then forgotten.
PR as a land transportation option is climate friendly and cost-effective for commuters and operators. But massive reforms are needed to restore its performance and image.
The foremost issue pertains to the lack of political will for extending reforms. Cosmetic renderings hardly yield results. Meanwhile, the current regime appears to be inclined to auction railway lands. According to records, the department owns more than 166,000 acres of land in the entire country. By any standards, this is one of the most precious assets which must be properly managed. These lands had been reserved for operational needs of the system at various locations. This matter needs a public debate and a lobbying response by civil society to revive lost government interest in this vital department. A strategic approach to invite the corporate sector in management tasks must be initiated. The experiment of running trains with private investment has proven successful so far.
The writer is chairman, Department of Architecture & Planning, NED University, Karachi.
Published in Dawn, July 23rd, 2019