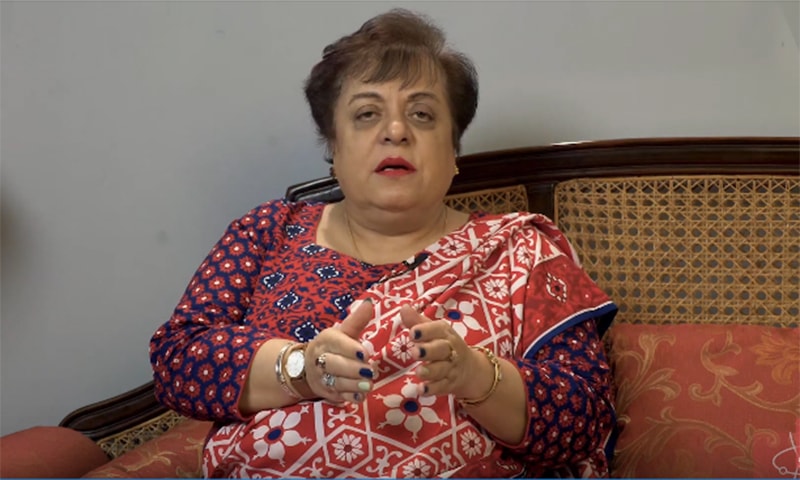 The Pulwama attack has brought the Kashmir conflict "to centre stage", Human Rights Minister Shireen Mazari noted during a conversation with Strategic Studies Institute, Islamabad (SSII).
The minister focused on Pakistan-India relations, especially in the aftermath of the Pulwama attack — in which more than 40 Indian soldiers were killed — and Islamabad's approach to dealing with the conflict.
Following are the main points of her conversation with the research institution:
Q: What important steps should Pakistan and India take for crisis management?
"It's not a matter of managing a crisis. We need to basically begin a dialogue and resolve the conflicts that exist. For too long, India, specifically, has followed a policy of managing a conflict. We want conflict resolution. Pakistan has always demanded that dialogue should lead to conflict resolution. There is a difference in our approaches: India would like to see conflict management continue — we would like conflict resolution."
What steps, in your view, Pakistan should take with regards to its Kashmir policy to take the issue towards resolution?
"We need to move beyond the purely diplomatic rhetoric that we keep [using] that 'we support the Kashmir cause politically, morally, diplomatically', and we occasionally raise it at the UN and other international forums. Yes, there should be a diplomatic offensive but you need to go beyond the traditional approach, you need to raise the issue of the abuse of women, the rape of women. Because there is now a UN resolution that talks about women in conflict zones and the need for women to be protected in active conflict zones and occupied Kashmir is an active conflict zone. We need to raise that issue, that Indian forces are violating a UN resolution to which India is a signatory.
"We also need to raise the issue of inhumane weapons like the pellet guns [...] that are being used by the Indian security forces against women, children [and] young men.
"We should suggest a conflict resolution model. It may not be ideal but at least it should allow Pakistan and India to come to the dialogue table and move towards finding a resolution.
"The conflict model that I am interested in is the Good Friday agreement [that was signed] between Britain, Republic of Ireland and the non-state actors that were fighting in northern Ireland. It is based on the principle of plebiscite or referendum and that is the guiding principle that has to be there for any resolution of the Kashmir conflict."
How and why is it important for Pakistan and India to consider a strategic restraint regime?
"For any two nuclear armed countries, you need to have some sort of a strategic restraint regime. Pakistan has been advocating a strategic restraint regime for a very long time. After the nuclear tests that were conducted by both the countries, Pakistan suggested a zero missile regime, that second strike capability should not be developed and so on. But India rejected [all those suggestions] and now all those thresholds have been crossed.
"The only way to have a strategic restraint regime, is to [hold] dialogue where you do number crunching, in which you have numbers and restrictions on deployments [for arms and missiles]. While Pakistan realises that India may have to consider China's nuclear arsenal also, but at the end of the day, if you look at India's traditional deployments, they are primarily against Pakistan because of the terrain factor.
"Therefore, any restraint regime would also have to consider conventional weapons especially offensive conventional weapons.
"Again, at the end of the day, you have to move towards conflict resolution and the core conflict is very much [occupied] Kashmir."