THE WEEK THAT WAS
Hania | ARY, Thursdays 8.00pm
It comes as a shock to Ahsan (Waseem Abbas) when nephew Qasim (Hassan Ahmed), divulges to him while looking at the wedding photos, that Ahsan has married his daughter Hania (Zoya Nasir) into a family of crooks. Meanwhile newly-married Hania is confused about why the lecherous Vohra Sahib (Nayyer Ejaz) has so much influence in her in-laws' house, and what makes her short-tempered husband Junaid (Junaid Khan) tick.
Junaid Khan is struggling with his negative role, for it takes more than a big moustache and Ray-Bans to connect with other characters in the story, let alone viewers.
Kamzarf | Geo TV, Tuesdays 8.00pm
After her brother Aazer (Junaid Khan) and his wife Fouzia (Rabab Hashim) patched up their rocky marriage, and younger brother Asim (Ali Tariq Ansari) promptly went ahead with his engagement with Faria (Maryam Nafees), whom she intensely dislikes, a distraught and distressed Aima (Nadia Khan) is driven to the point where she asks Nabeel (Alyy Khan) to visit her family and ask for her hand in marriage.
Will this be the end to her nasty, controlling behavior which is the source of everyone's, as well as her own, unhappiness?
What To Watch Out For
Jaal | Hum TV, Fridays 8.00pm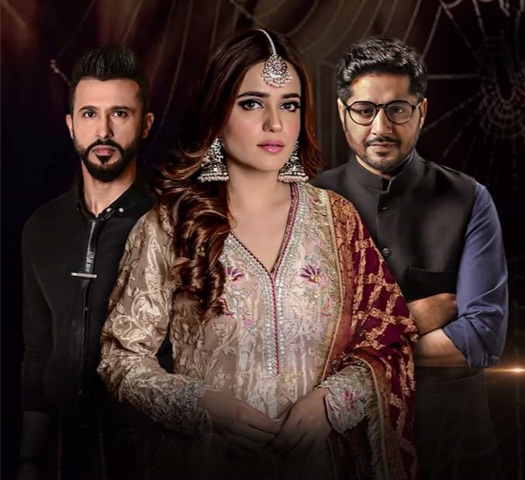 Entangled in her career and family values, Esha's (Sumbul Iqbal) reticence towards her dissatisfied husband Arsal (Ali Kazmi) may cost her more than she knows, because behind her back her younger sister Zonia (Sukaina Khan) is developing her own convivial relationship with her husband. Arsal, who was getting bored with his one-sided affections for Esha, finds his sister-in-law way more interesting.
Meanwhile, all eyes are on Imran Ashraf waiting in the wings as Arsal's so-far benign brother Zaid, whom he loves to demoralise and humiliate. The talented actor has bagged another pivotal role that will morph as the serial progresses.
Published in Dawn, ICON, March 17th, 2019