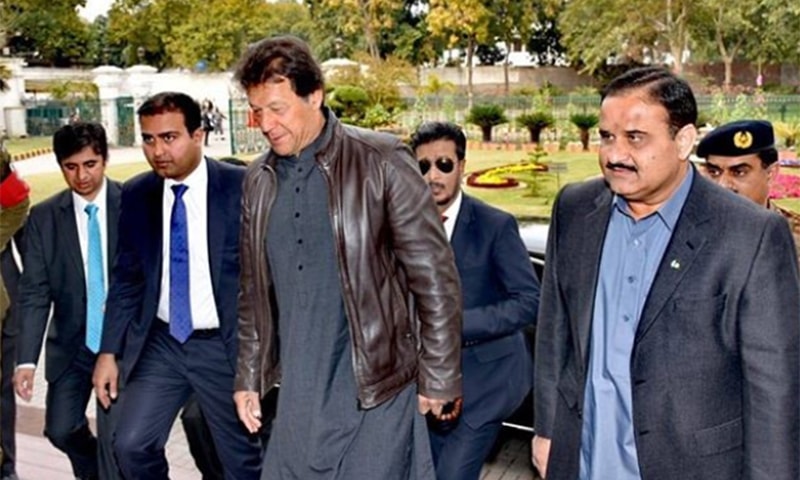 LAHORE: Prime Minister Imran Khan has directed the Punjab government not to use agriculture land to establish low-cost housing schemes in the province.
The premier who was here on a day's visit chaired different meetings. He directed the government not to spread housing schemes on large pieces of farmland and rather build multi-storey houses.
Housing minister Mahmoodur Rasheed briefed the premier about the Naya Pakistan Housing scheme. The prime minister directed re-structuring of the Lahore Development Authority with its jurisdiction restricted to Lahore alone. He directed formulation of bylaws to set upper limit for highrise buildings in urban areas.
The prime minister was briefed about the local bodies draft law, JIT report on the Sahiwal shootout, police reforms, incidence of new polio case in Lahore, control of dengue and education policy. The prime minister was also briefed about the security arrangements for the PSL.
Orders LDA's restructuring
Sources said the prime minister stressed that the cabinet members and MPs should continue highlighting PML-N leaders "corruption and plunder of national wealth" at all forums.
Law and local government minister Basharat Raja briefed the premier about the final draft of local government law and added that it would be fine tuned according to the prime minister's directions. He said the final document of draft legislation would soon be shared with the prime minister.
Mr Raja also briefed the prime minister on the passage of four bills by the Punjab Assembly in a one go, running of parliamentary affairs, constitution of standing committees and taking opposition parties along.
The Inspector-General of Police gave briefing about police reforms. The prime minister directed that policy must be made apolitical.
Sahiwal shootout JIT chief Ejaz Shah presented the JIT report to the prime minister.
It is worth mentioning that the JIT report was submitted to the chief minister's office last week.
Health minister Dr Yasmin Rashid briefed the prime minister on measures taken to avert polio incidence as well as dengue in the province. Referring to the stay order obtained by the vaccinators in Lahore, the prime minister asked the minister to write a letter to the Chief Justice of Lahore High Court that stay orders in health matters were causing immense damage.
Published in Dawn, March 2nd, 2019