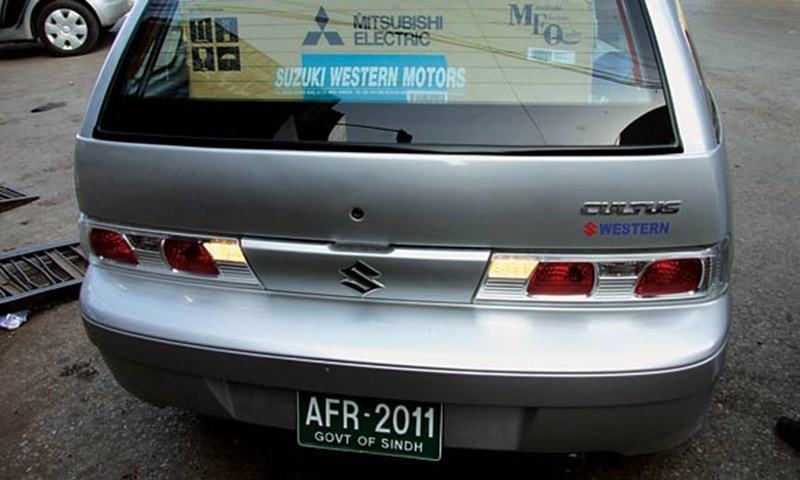 KARACHI: The Sindh Assem­bly was informed on Friday that all vehicles of the provincial government, except those under the use of Governor House, were registered with the motor vehicle tax duly paid.
Furnishing statement and answering written and verbal queries of lawmakers during Question Hour in the provincial assembly, Excise, Taxation and Narcotics Control Minister Mukesh Kumar Chawla said that over 11,000 official vehicles were on roads and all of them were duly registered with the excise and taxation department.
Replying to a verbal question raised by Arif Mustafa Jatoi, an opposition member belonging to the Grand Democratic Alliance, he said that the provincial government had over 25,000 vehicles, but of them only 11,000 to 12,000 vehicles were useable.
However, the minister said, the official vehicles under the use of Governor House were not registered. "Governor House is neither getting these vehicles registered, nor is paying any motor vehicle tax," he said.
Replying to a written question asked by Mr Jatoi, he said that the excise police did conduct spot-checking and maintain checkpoints on M-9 Motorway and other federal highways in the province. However, he added, checkpoints were notified by the home department under relevant laws.
As for the vehicles bearing fancy and private number plates and without registration, he said that such vehicles were impounded by the excise department and they were released only after registration and payment of motor vehicle tax.
Responding to another question, Mr Chawla said that the cantonment areas were not subject to property tax and entertainment duty levies collected by the excise, taxation and narcotics control department.
He explained that a restriction was imposed on the provincial government to levy and collect the property tax and entertainment duty in the cantonment areas in 1979 through a presidential order by Gen Ziaul Haq. "Now these taxes are collected by the respective cantonment boards," he added.
In reply to a written question, again asked by Mr Jatoi, the minister said that all commercial vehicles were allotted black registration number plates after the examination of their fitness and issuance of no-objection certificate for permit by the Regional Transport Authority.
66,420,653 vehicles registered in Sindh
Responding to another question asked by opposition member Arsalan Taj Hussain, Mr Chawla stated that as many as 66,420,653 vehicles were registered in the province.
Giving the details, he said that the registered vehicles included 1,440,047 private vehicles, 582,766 commercial vehicles and 4,351,941 motorcycles.
Separately, he said that there was no provision under the law for issuance of special licence plates for vehicles in the province.
An opposition member moved a supplementary question asking about policy towards allotment of foreign registration number plates.
He claimed that some MPAs were also using foreign number plates of Dubai and Qatar and these vehicles could be seen parked on the premises of the assembly.
The excise minister said that those vehicles plying with a number plate inscribing foreign countries' names were allowed by the federal government.
He said that the provincial excise and taxation department registered only custom-paid vehicles and the data of vehicles with foreign number plates was with the federal government.
Replying to another supplementary question asked by an opposition member, Mr Chawla said that there were over 200,000 number plates lying in stores of the department as the people didn't turn up to collect them for years. He said that the department could not dispose of those number plates, but they were trying to update the system.
He said that there was an issue of space with the excise department for stocking number plates.
Replying to a question raised by opposition member Nusrat Sehar Abbasi, the minister said that target of motor vehicle tax was Rs7,713.25 million for the year 2018-19 and a total of Rs3,059.849m was so far collected.
He said that the excise department had collected Rs7,021.115m against the target of Rs6,702.534m in the year 2017-18.
Published in Dawn, February 23rd, 2019