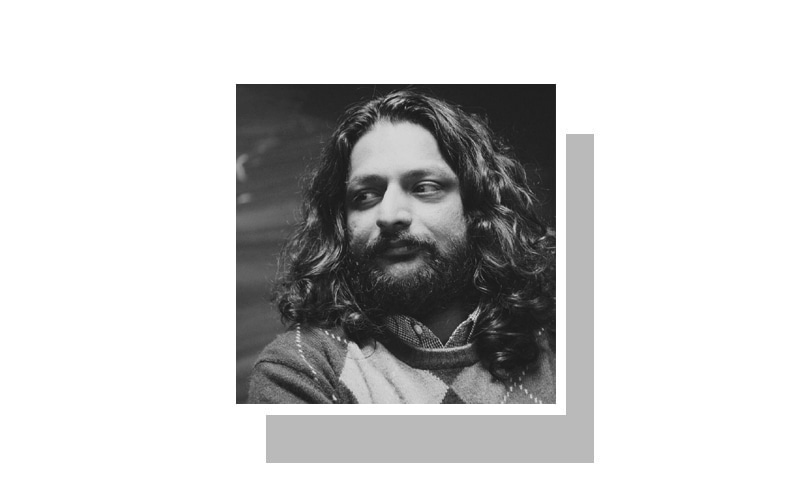 "WHAT do they know of cricket, who only cricket know?" This famous line by Caribbean historian C.L.R. James is often used to add heft to any piece on cricket, but is nonetheless particularly relevant in the light of the Pakistani national captain's recent suspension for the use of a racial slur.
Before discussing Sarfraz Ahmed's transgression, let us spend a little bit of time on the aforementioned aphorism. James was the first to articulate how, for colonised populations, the act of playing cricket in their own unique style was an act of defiance. Cricket was imported to different societies as a direct consequence of their freedoms being taken away, and the sport was explicitly used as a way of teaching colonial morals to the natives. So when the natives looked to play in their own styles — James referenced the Caribbean flair in playing the late cut — they did so having internalised the colonial practice and reinterpreting it with their own identity. Thus, according to James, to view cricket purely within its scoreboard and play was to miss the important political subtext at the heart of it.
Take a look: Racial slur remains ultra-sensitive issue in South Africa
Unlike football, which swiftly spread out of the British control, cricket remained the Empire's game even after it had crumbled. It wasn't until the rise of the West Indies in the 1970s, and then Pakistan and other Asian sides from the 1980s onwards, that a shift in power took place not just within the game, but off the field as well. Today, cricket is no longer controlled by those sitting at Lord's, and much of its decision-making power is determined by South Asian viewing audiences and Indian administrators.
Is a person's skin colour even an acceptable punchline?
One of the consequences of this development is that old, simple binaries in terms of race issues have blurred. Take the 'Monkeygate' crisis between the Indian and Australian teams in 2008. An Indian player, Harbhajan Singh, was accused of calling Andrew Symonds, an Australian player of Caribbean heritage, a monkey. The Indian defence was that Harbhajan had used a phonetically similar insult — which should have been just as reprehensible, but, crucially, was not legislated against.
What was new about this encounter was that it wasn't the usual white vs non-white binary of the past, but one involving players of colour on both ends. The old narrative of coloniser vs colonised wasn't applicable here, and the Indian board arguably used that leeway to allow their player to avoid a deserved ban.
There was a similar impulse in the initial defence of Sarfraz Ahmed's comments to Andile Phehlulkwayo. It was said that Sarfraz wasn't racist. And given that he was speaking in Urdu and expressing frustration in a 'humorous' way, he wasn't even communicating directly with the batsman and hence his intent was not to insult him. But to take this approach, to paraphrase James, is an example of pretending to only know cricket and not the social factors around it.
In reality, such a defence is irrelevant. When Sarfraz chose to prefix his comment with the racial slur 'kaala', regardless of his intention on the field, he was expressing a casual and pervasive form of bigotry present in our society. It might not have meant much in a cricketing sense, but in that moment it ended up revealing a shameful truth about ourselves.
Unfortunately, this wasn't a one-off incident. A little while ago, during a press conference for the PSL, veteran cricketer Shoaib Malik made a series of racially tinged innuendos in front of a confused Darren Sammy and a chuckling local press.
In both cases, the cause for concern is treating a person's colour as an acceptable punchline. The problem with the just-a-joke argument is that it negates the very real consequences of such attitudes. Pakistan's collective amnesia about the tragedy of 1971 makes us forget many things, including the fact that mocking the skin colour of our erstwhile Bengali compatriots was similarly casual. Expres­sing a bigoted attitude in jest doesn't mean that one doesn't actually feel that way — it only exposes the fact that one seeks cover for their bigotry under the guise of humour.
At the same time, the only way to learn and move forward from these instances is to not see them as a permanent condemnation of someone's character. The reality is that nobody is 'born woke', and every human is, by definition, prone to mistakes. Sarfraz expressed an attitude commonly accepted instead of reprimanded in our country. But, unlike the vast majority of his country-mates who can get away with using prejudiced terminology, cricketers like Sarfraz don't have the same luxury.
James's magnum opus was a book called Beyond a Boundary, titled so because he believed that what happened in cricket impacted life beyond it. We can hope that Sarfraz's mistake instigates a broader conversation in our own society about rampant bigotry and what we can do to address it.
The writer is a freelance columnist and has previously worked with ESPNcricinfo, Islamabad United and the PSL.
Twitter: @karachikhatmal
Published in Dawn, January 31st, 2019