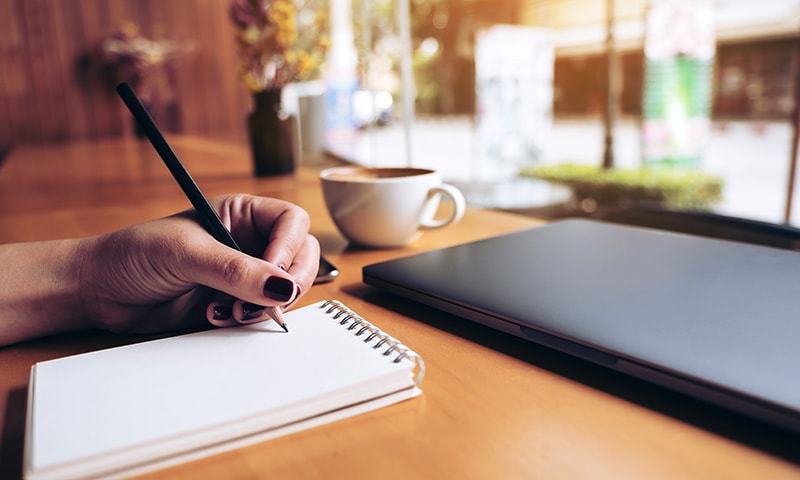 I am travelling into central London on the District line. At Earl's Court, a man gets on the train. I can't help but look. I do my best not to stare. Actually, I am staring which I know is incredibly rude. I just can't help it. This man stands out.
He stands out because of the way he's dressed. He's dressed as a woman. He totters on peach open-toed high heels. His meaty calves are shaven and bare and brailed with varicose veins.
Even though it's a chilly autumnal day, he wears a thin cotton dress patterned with red roses. A grimy raincoat hangs from his broad shoulders. Clutched in his hands is a worn-out copy of the Metro.
Some of his fingernails are painted vermillion; the others left uncoated are stained a nicotine-yellow. His Adam's apple protrudes from his loose turkey neck and he's applied a thick layer of foundation to his face that's two shades too light for his complexion. His lips have been smudged in pale-pink lipstick.
His eyeshadow is mint green and his eyelashes are thick and black and definitely fake. He's pencilled in his eyebrows in chocolate brown and on his head he sports an auburn wig styled into a bob.
This person is unique, an explosion of colour and freakshow sass, totally oblivious to the stares, the quick one-two of passengers, the surreptitious gazes, the nudge-nudge, wink-wink. Even though this is London, the capital of do-as-you-please and non-conformity conformity, he doesn't go unnoticed.
There's an empty seat next to mine and he settles in beside me, shimmying his bottom in an effeminate way. I'm ashamed to say he smells, a sort of bittersweet odour of sweat and cigarettes and alcohol with notes of jumble-sale clothing.
I'm also ashamed to admit that I'm a little repulsed. I shuffle away from him in what I think isn't an obvious move, but it probably is.
Again, he doesn't notice. Or maybe he does as he crosses his right leg over his left, shakes out his newspaper, licking a stumpy, dirt-encrusted forefinger as he leafs through each page.
Is he actually reading, or is he merely paying lip service to the words? Perhaps he's memorised each article. Perhaps he can't read at all.
I wonder about this man. Is he happy and content, or is he desperately sad? Where does he live? Is he poor or rich or somewhere in between?
Does he ride the London Underground all day, or is he purposely going from A to B? What is his name? Does he suffer from a mental illness? Is he a woman trapped in a man's body, or simply a man with a preference for wearing women's clothes?
One thing's certain: he's stirred my curiosity and I can't stop thinking about him. He's a person, a complete stranger, someone I will never meet again who's inspired me to put pen to paper, the embryo of a character cast in a story of mine.
Read next: 'Roughly equal parts of my life have been spent in East and West. Do midpoints make one more reflective?'
On most occasions, inspiration comes from something as mundane as an ordinary object. A child's cuddly rabbit, for example, discarded on the road, beaten up, forlorn and torn and never to be reunited with its owner who's probably in tears at the loss of his or her best friend forever. Perhaps it's an ancient record player tossed into a skip. A broken mirror. Or, a cigarette packet lying in the gutter.
On occasion it's a story or stories which tug at me, like the collection of ghostly vignettes told by my sister during car journeys at night. In my mind these tall tales and folktales and urban legends took on another dimension, fuelling my imagination, paving the way to my very first ghost story.
I was 12 when I wrote it. I think it's hidden somewhere in my mum's attic in Scarborough. Shortly afterwards, during my Easter holiday, I devoted a whole school exercise book to my first novel, a part ghost, part adventure story which my dad said he loved: The Cloaked Figure of Archway Hall. It's utterly rubbish, but at the time I was very proud of what I'd produced.
In short, I always had a desire to write my own version of a ghostly tale and many years later, while pregnant with child number two, I finally sat down and drafted a proper novel: The Silent Children, a ghost story set in Vienna.
And why Vienna? Because I fell in love with Austria's capital. I loved its architecture, its coffee houses, its vibrant culture and history. I loved that the city still carried a frisson of repression and bottled-up angst as depicted in Egon Schiele's turn-of-the-century works of art.
It's a place of intrigue and beauty, a city of whispers and scandal. A city which fought off the Turkish Barbarians clamouring at the gates to Vienna, and, centuries later, embraced Adolf Hitler and his brand of National Socialism.
After World War Two it became the beating heart of the Cold War, where agents and double agents skulked in dark alleyways, on the banks of the Danube or in the Prater, engaged in a dance of coded signals, coded messages, dead letter drops, and paranoia.
The place for The Silent Children had to be Vienna, which in its way, became a character in its own right.
Related: I might not have had a fulfilling life as a writer had a 'Muslim ban' been in place at the time
Sometimes an idea will percolate following things I've read, or something I've overheard. The thread of a conversation which will set my mind whirring, the whirl of a cog and then another and then another and that little snippet will morph into a half-baked story which I have to note down.
And occasionally, I start with the premise, what would happen if …
… Your car breaks down in the middle of the night?
… You lose the thing that's most precious to you?
… The ghost imagined by your older sister is actually real?
… The police officer ordering you to pull up on the roadside isn't really a police officer?
… The little girl knocking on your car window, begging for money, is actually your own daughter?
… Britain goes to war with Europe in a post-Brexit world and Britain is the enemy?
In other words, what would happen if you let your imagination run wild? With writing there are no constraints. No rules. You can start your sentences with And, But, Because.
You are your own boss, you get to set the narrative, casting your own characters, moulding them as you see fit, hurling them into situations and seeing how they navigate them.
You can take your story wherever you want. Writing gives you that freedom. It's an escape, and in a way, it's a gift, too. Where else are you mistress or master of your universe? The world around you is your inspiration to take from at your will and to fashion in your own design.
So tear yourself from your phone. Absorb the things you see and hear, let them stir your creative juices. Get a pen, some paper, sit yourself down, and, just write.
---
Are you a writer or an artist? What inspires you? Tell us at blog@dawn.com