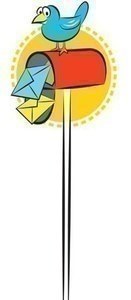 Think positively
About two years ago, I detested and loathed the swimming lessons at my school. Once I got so scared at the beginning of my swimming lesson that I threw up!
That was when I realised I was only thinking of the bad things that could possibly happen while swimming. Now I love swimming because I know that good things will happen during it.
Sometimes I have these mammoth knots forming in my stomach and they refuse to untangle. All the things I think of are bad. Everyone should make the effort to be happy even if bad things are happening to them. I suggest that people should have a 'growth' mindset and not a 'fixed' mindset. To get a growth mindset you need to be positive and keep trying. Even though many people may have problems or some mental issues, I don't understand why we can't think of the good things that can happen.
Therefore, everyone should make it a habit to think positively, because even one happy person can make a huge difference on all the others around them. I think this attitude should be encouraged.
Zoya Qureshi,
Dubai
Young World magazine
I am a regular reader of Young World magazine and wait for it eagerly every Saturday.
Young World is the best magazine available for the youth of Pakistan, but people of all ages can enjoy reading it too. The section I adore the most and read with a zeal and passion is 'Wonder Craft'. It provides us with the opportunity to learn new things and save money as we can easily make the crafts at home. Secondly, the articles and stories are very good and worth reading.
I never miss the chance to read it since it improves our reading, learning and writing skills. In a nutshell, I wholeheartedly appreciate the YW team for publishing such interesting and informative writings.
Eisiyaan Haider,
Turbat
Cook-it-yourself
This is with reference to "Carrot cake" in the Cook-it-yourself section, by Aamnah Arshad, on December 22, 2018. I enjoy going through this section as it always has very easy and nice recipes that we can make ourselves.
I tried this recipe the same day and everyone one just loved it. Even my brother, who doesn't eat carrots, loved it and now my mother plans on making it often so that he gets to eat carrots this way.
I want to say thank you to the writer for sharing such yummy and easy recipes with us as most of the recipes that we see in TV cooking shows are very complicated and usually have too many special ingredients that one has to go for grocery shopping before making a dish. But those recipes that come in Young World have few and common ingredients that are always available in the house and so are also not expensive to make.
Please keep sharing such wonderful recipes which both adults and children enjoy to read about and make.
Sana Malik,
Lahore
Your earphones can be harming you
This is with reference to the article "Your earphones can be harming you", by Kamal Ahmed Qureshi (YW, December 15, 2018).
This was a very timely article as these days one can see so many people using earphones for long periods of time. Even when studying, many kids tend to listen to music with earphones without realising that its excessive usage can damage our ears.
Many parents do warn their children about using earphones, but it makes no difference. However, I hope that by reading about its disadvantages in a children's magazine, children may realise the harm they are doing to themselves and stop before it is too late.
Mazhar Ali Khan,
Multan
Power of imagination
People who dare to imagine the impossible in life are the ones who break all barriers and achieve the unthinkable.
We can change the world by breaking the limitations of our imagination. Every circumstance and situation of our life is what we have imagined it to be. Instead of imagining the best, most people are afraid and imagine things that can go wrong. As a result, they keep imagining those things and eventually that happens.
We are what we think. So, why not we imagine the best? Always feel and imagine the best and the highest we can achieve in every area of our life. When we imagine the best, the best will surely happen.
Sadia Noor,
Shikarpur
Published in Dawn, Young World, November 29th, 2018