November 10, 2018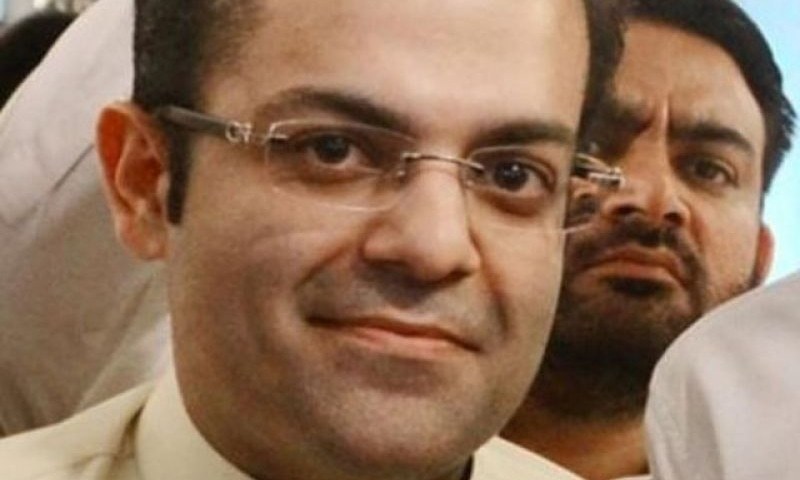 LAHORE: As PML-N President Shahbaz Sharif's son Salman Shahbaz on Friday skipped the third consecutive hearing in the National Accountability Bureau (NAB) Lahore in two inquiries, his family wants him (Salman) to extend his stay in London till the outcome of the investigation against his father and his elder brother Hamza Shahbaz.
"Hamza (the opposition leader in Punjab Assembly) on Friday appeared before a combined investigation team which quizzed him for two-and-a-half hours primarily with regard to details of his family members' properties here and abroad," an official told Dawn.
He said Hamza was also inquired about the affairs of the Ramzan Sugar Mills. According to the NAB, both brothers in the capacity of directors (Ramzan Sugar Mills) got constructed a bridge linking to their mills out of the public money in Chiniot. It said an amount of Rs200 million was approved by then chief minister Shahbaz Sharif for the construction of the bridge.
The official further said Hamza parried several questions about the family assets, saying that Salman looks after the business affairs of the family and currently he is in London.
NAB Lahore Director General Shahzad Saleem said Salman had gone to London after the bureau sought details of his family properties.
"During interrogation accused Shahbaz Sharif has stated that all of his matters related to assets, income and expenditure are being looked after by Salman. Therefore, he should appear before a combined investigation team along with documents of all assets, properties including those sold out here or abroad, documents pertaining to sources of income, complete income tax returns and wealth tax returns, details of investments/shareholding in companies in and outside Pakistan," said the NAB.
Salman appeared before NAB's CIT once early last month. "Salman appears to have left the country to avoid NAB investigation in two inquiries -- income beyond means and Ramzan Sugar Mills," the official said.
A source close to the Sharifs said the family desired that Salman Shahbaz extend his stay in the UK till the outcome of the NAB investigation against his father and brother.
Malik Muhammad Ahmad, who remained a spokesman for the Shahbaz administration, told Dawn that Salman would return to face the NAB investigation.
"Mr Salman has been in London for his already scheduled engagements. This is not the case that he (Salman) is deliberately avoiding the NAB inquiries. He will soon return and join the investigation," Mr Ahmad said.
Shahbaz Sharif's son-in-law Imran Ali Yousaf is also reportedly hiding in London after being declared a proclaimed offender by the accountability court in the Punjab Saaf Pani Company and the Punjab Power Development Company (PPDC) cases.
The NAB said former PPDC chief executive officer Ikram Naveed had become approver against Yousaf. In his statement to the NAB, Naveed confessed to have paid over Rs130 million to Yousaf. Naveed was appointed to the top position on Mr Yousaf's recommendation (by Shahbaz Sharif).
Hamza Shahbaz is also facing an inquiry in the Saaf Pani Company for presiding over some meetings of the Board of Directors and issuing orders regarding award of contracts. The NAB said Hamza was not even member of the board.
The NAB Lahore had on Oct 5 arrested Shahbaz Sharif in the Ashiana-i-Iqbal housing project scam. He is in NAB's custody on a physical remand.
Published in Dawn, November 10th, 2018