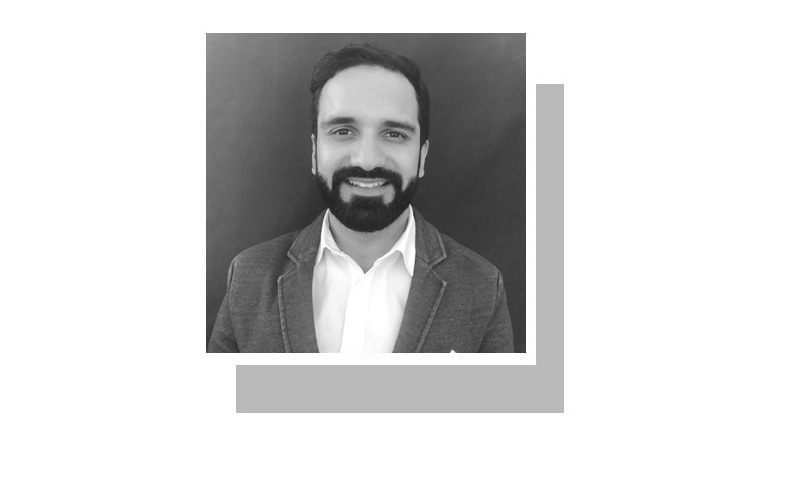 THIS is not the first time the Pakistani state has been cowed by a violent mob and surrendered its writ in favour of those who challenged it so blatantly. In a functioning democracy with a constitution in place, it would be unheard of for a government to agree to take action on a case that has gone through due process of appeals and been decided by its supreme court.
But not in a state that is so given to paralysis at the hands of a violent mob. Such a state would continue to bury its head in the sand. How many more times will our state pretend that nothing is wrong by censoring the media and shutting down networks, effectively rendering millions of its citizens without due and timely information it is entitled to have, and choking press freedom by dictating censorship of violent protests in the country.
Such apathetic apology of violent mobs also impacts private and public property directly; it causes billions in losses by paralysing business activity, impacts educational institutes' functioning, causes ambulances to have no way of reaching a hospital, and spreads fear, panic and confusion amongst citizens who are guaranteed freedom of speech, right to information and freedom of movement by virtue of the social contract that makes its existence possible.
All citizens are entitled to a range of fundamental rights. They have the right to express dissatisfaction over a judicial case, they have the right to come out and protest, and they have the right to demand a different course of action by the state. However, it should be absolutely unacceptable to directly incite violence against the already persecuted religious minorities and all state institutions, to call for guards killing those they are employed to protect, and all over a case of a false accusation.
It is time for tough decisions to establish the writ of the state.
The urgency of this is especially salient because of the manner in which the state has reacted to other protest movements and activists. Take, for example, the arrest of political leaders under cases of contempt of court for criticising the decisions of the judiciary, but no action has been taken against the leaders that incited violence against the courts after the verdict of the Aasia Bibi case. The non-violent protests by the Pashtun Tahaffuz Movement, on the other hand, have been met with FIRs, arrests, inclusion of names of activists in the Exit Control List, as well as accusations of working on anti-state agendas of enemies, without providing any evidence; all when the movement has remained peaceful.
However, by surrendering to the demands of the TLP, what message is the state giving? Is the only way forward for getting demands heard to violently set fire to private and public property, choke all critical routes, and then get the government to accept your apology and cave in to your demands? Is there no point in following the Constitution and asking for it to be implemented?
This seems to be the logical outcome in a state that has itself weaponised blasphemy and religion to gain short-term goals, ignoring and being unable to foresee the impact such policies have once such extremist ideas seep into the consciousness of society. As a result, we see incidents like the brutal lynching of Mashal Khan, the assassination of governor Salmaan Taseer, federal minister Shahbaz Bhatti, and lawyer Rashid Rehman, and the glorification of Mumtaz Qadri. Never mind the lack of evidence, only an accusation of blasphemy is enough to get thousands out on the street with impunity since the state itself is toothless when it comes to mobs motivated by their extremist version of religion.
It is never too late for the state to act. It is time for tough decisions in order to establish the writ of the state and rule of law. This will require a paradigm shift in the state's approach to such crises, not censorship of the media and network shutdowns.
The state must once and for all end impunity of violent mobs and their leaders who use hate speech to incite violence. The government, using its ministries for religious affairs and human rights, and the Council of Islamic Ideology should commission religious scholars and leaders to warn the public against false accusations of blasphemy, much like the efforts made for gaining acceptability of the polio vaccine. Civic education should be made mandatory at school so that citizens know the basics of the Constitution and the justice system and are not held hostage by the propaganda of ill-meaning leaders but able to think critically and arrive at their conclusions regarding social and political issues.
Lastly, the state should once and for all end the use of religious groups to further its own strategic goals, because such short-sightedness has brought us to this stage of paralysis that should not recur if we are to progress.
The writer is director of Bolo Bhi, an advocacy forum for digital rights.
Twitter: @UsamaKhilji
Published in Dawn, November 4th, 2018