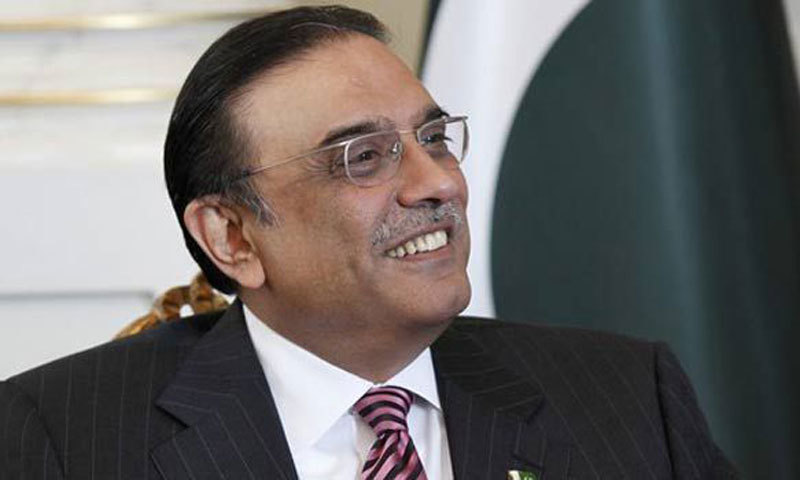 IT is far from a clarion call, but it is significant enough to have repercussions.
PPP supremo and former president Asif Zardari has suggested that the combined opposition in parliament ought to bring a resolution against the PTI federal government and possibly demand its ouster.
Mr Zardari surely knew he was stopping short of a no-confidence motion, but the loss of a clutch of seats in recent by-elections and the razor-thin majority of the PTI and its allies in parliament, together with a potential combined opposition assault, would make life very difficult indeed for the federal government.
While it is entirely possible that Mr Zardari's threat is meant more to unsettle the PTI than launch an actual assault, the very fact that he chose to articulate it should give all sides pause about the direction that politics is taking or has already taken in the country. The bad old days of the 1990s should not be repeated.
Unhappily, it is far from clear that the major political parties in the country are able or willing to do what is necessary to avoid a serious political crisis. If Mr Zardari is willing to escalate political tensions, Prime Minister Imran Khan and the PTI are unwilling to back down in any manner.
The repeated attacks on the opposition by the government have helped create an environment of constant tension that is surely getting in the way of governance and parliamentary business.
The PTI has gained power at the federal and provincial levels by promoting a politics of change and reforms; instead of working feverishly towards unveiling the change it has promised, the PTI seems to be backward looking and preoccupied with blaming its predecessors.
Of the legislation that the federal government has introduced so far, a revised federal budget appears to be the main achievement and independent economic observers have struggled to find reformative measures in the PTI's budget for the abridged fiscal year.
Yet, whatever the inefficiencies, shortcomings and failures of the PTI government so far, it ought to be remembered that it is the PML-N and PPP that have significant experience running a federal government and it is their cumulative mistakes that have in part brought the country to the present pass.
Mr Zardari may threaten to bring down the PTI government, the Sharif leadership of the PML-N may attack the government and sundry other opposition figures may cry foul, but it has only been a matter of weeks since the assemblies were sworn in and the governments installed, and they deserve the time and space to introduce and implement their policies.
Mr Zardari and others in the opposition may believe they have identified irreversible flaws in the PTI government's approach, but continuity of governments and assemblies is key if democratic institutions are to be maintained.
Published in Dawn, October 23rd, 2018
Download the new Dawn mobile app here: