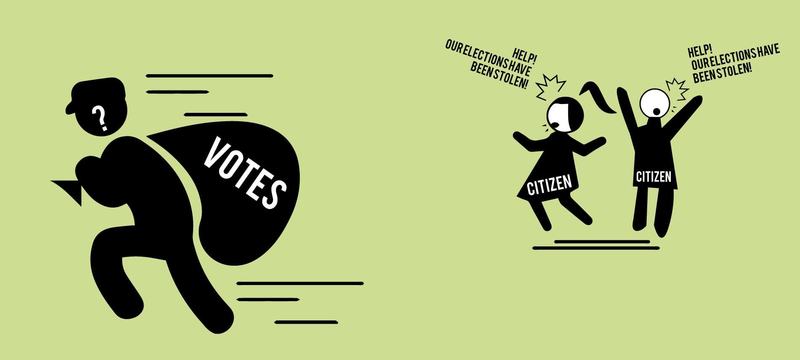 The general perception is that apart from the elections that were held in 1970 — which saw the then-East Pakistan break away from the West — none of the elections in Pakistan have really been "free" or "fair". The Free and Fair Election Network's General Secretary, Sarwar Bari, agrees.
Historically speaking, election rigging in Pakistan has occurred at multiple levels, with the connivance of state institutions, the establishment, polling officers and, of course, political parties and candidates.
The rigging process can be broadly divided into three categories: pre-poll rigging, polling day-rigging and post-poll rigging.
Dawn.com's Ebad Pasha breaks down how the polling process can be exploited:
The census is one of the first and most important parts of the election process, as it is what determines how many seats any particular settlement (province/district, etc) will be allocated. The number of seats given to a settlement is decided according to the population settled there, with approximately 780,000 people on average being assigned a single National Assembly seat.

So, if the population of an area is shown to be lesser or greater than it actually is, their voting power can be diluted or boosted compared to other parts of the country.

Therefore, the counting of people (and how to manipulate the result) remains at the top of the priority list of someone planning to rig the election.
Go here to check out his detailed piece.