May 27, 2018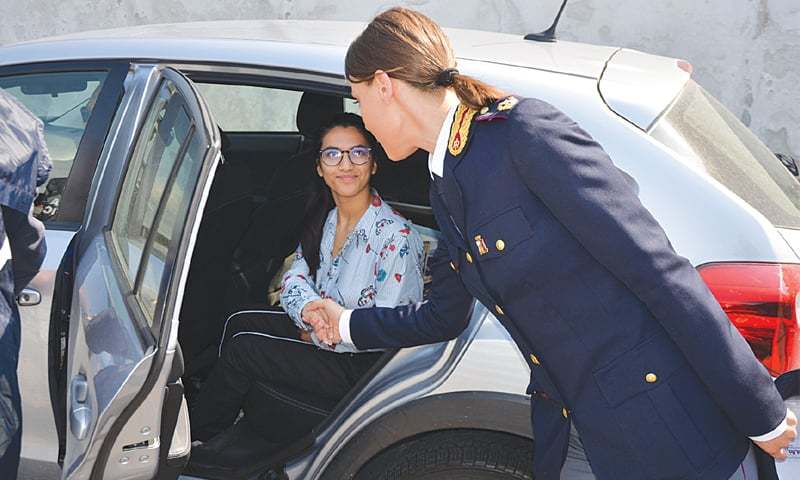 PAKISTAN usually features in the headlines of Italian media for stories related to terrorism and religious extremism, but that hasn't been the case lately. It is, instead, stories of violence against women that have brought the land of the pure under the spotlight once again. Stories that depict an image of Pakistani women as weak victims, abused and tortured physically and mentally by patriarchal families and a compliant society.
If you ask anyone in Italy if they know any famous Pakistani women, they won't hesitate in naming Malala Yousafzai, Sharmeen Obaid-Chinoy, Benazir Bhutto or Asma Jahangir. If you ask them to name one famous Pakistani man, they'll struggle to think of any. Yet, the image people in Italy have of Pakistan is one dominated by the narrative built around cases of violence against women that have emerged, in particular, over the past few weeks.
It leads Italians to look down on Pakistani culture, tradition, and, worst of all, the people, making the process of integration even harder.
It began with Sana Cheema's murder, the 25-year-old Italian-Pakistani from Brescia who, last month, was allegedly strangled by her father and brother for refusing to marry of their will. Sana's story had a lot of similarities with the story of another Pakistani girl from the same city, Hina Saleem, who was murdered and buried in the backyard of her family's home for being "too western" back in 2006.
The latest in the series is the story of Farah Tanveer, a 19-year-old, who spent her entire adolescence in Verona, the city home to the world's most famous love story — Romeo and Juliet. And just like Romeo and Juliet, the main obstacle to her love was her family. Farah got pregnant by an Italian-Colombian boy her age out of wedlock, was taken to Pakistan and forced to have an abortion by her family.
"They drugged me, tied me to a bed and forced me to have an abortion," Farah messaged her friends in Italy, while asking for help, just days before the Italian government urged Pakistan to find and rescue the girl before it was too late. Pakistani police raided her Islamabad home last week and took her to the residence of the Italian ambassador, who then helped coordinate her return to Italy.
Her picture has been on the front page of every mainstream Italian newspaper since about a week now and her "liberation" is being celebrated as a huge success. As always happens in such cases, the "West" and "Italy" become symbols of "freedom" and "respect of human rights" and Pakistan of a "misogynistic culture" and "closed religious mentality".
Western media has mostly been painting Muslims as enemies since 9/11 attacks, so it's easier to reinforce this narrative, rather than challenge it, and when stories like that of Farah's emerge, Islam is brought back into the discussion. Is Islamic culture compatible with European values? Can you be Italian and Muslim at the same time?
These are the questions many newspapers are trying to answer, while forgetting that violence against women is a common problem that has little to do with religion. According to official figures, one third of women in Italy have experienced some form of physical or sexual violence and a woman is murdered every three days in the country, but all this doesn't seem to matter to public opinion when compared to the ordeal of second-generation Muslim girls.
The latest statistics published by the national newspaper La Repubblica reveal that there are 300,000 Muslims under the age of 15, and 150,000 between the ages of 15 and 24 in Italy. Half of them are girls. The families of these girls come from Pakistan, Morocco, Egypt and Bangladesh, to name a few, and often have rural backgrounds. It's hard to predict how many of these girls will choose to live a life their families won't approve of, how many will give into the pressure of their parents, how many will be happy to embrace their family's traditions and how many will be forced to comply with them.
Published in Dawn, May 27th, 2018