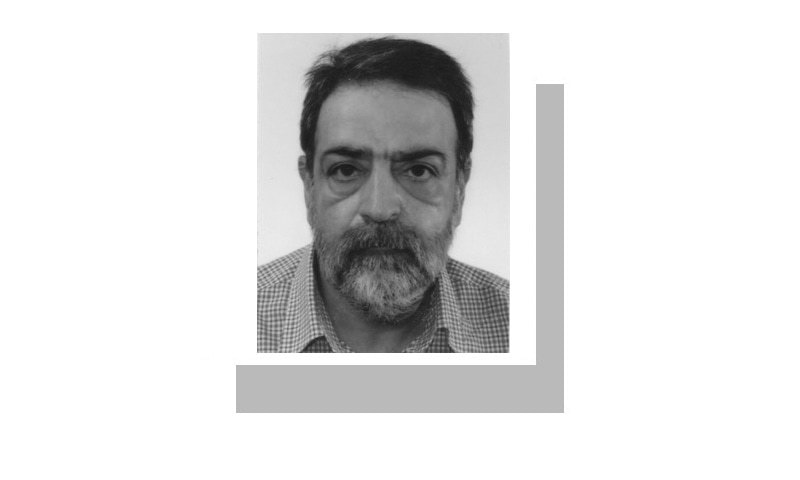 IT has been quite a week for Benjamin Netanyahu, bookended by a pair of personal triumphs for the man who will become Israel's longest-serving prime minister if he manages to hang in there for another year or so: US president Donald Trump's unilateral withdrawal from the Iran nuclear deal last week and the unveiling on Monday of the American embassy in Jerusalem.
One could add to that Israel's largest military strikes in Syria, ostensibly targeting strategic Iranian sites, and, shortly before that, Netanyahu's presence as the guest of honour at the annual Victory Day parade in Moscow, where he is assumed to have consulted — or at least warned — Vladimir Putin about the Syrian attacks.
The embassy inauguration ceremony coincided with a starkly contrasting scenario some 90 kilometres away, where more than 50 Palestinians were massacred, and over 1,000 injured, on the periphery of the fenced-in Gaza Strip. Besieged residents of that forsaken territory have been staging protests for several weeks, and paying for it with their lives. Monday's bout of brutality doubled the death toll, and there were fears of worse to come yesterday, the final day of the planned demonstrations, marking the 70th anniversary of Israeli independence and Palestinian dispossession.
Among Trump's line-up of close aides are dedicated Iranophobes.
The symbolism inherent in shifting the US embassy from Tel Aviv to Jerusalem cannot seriously be categorised as a blow to the peace process, given that any such process perished quite a while ago. Another nail in its coffin may be a more accurate description. But there are far broader risks on the near horizon as the Likudites in Israel take advantage of the friendliest and most gullible US administration they have ever encountered.
Trump, like Netanyahu — but unlike several senior Israeli military and intelligence personnel, past and present — has been a consistent critic of the Joint Comprehensive Plan of Action (JCPOA) concluded less than three years ago between Iran and the five permanent members of the United Nations Security Council plus Germany. Some say his primary problem with it is the fact it was considered a foreign policy success for his predecessor. There clearly is a pattern of viscerally rejecting virtually anything Barack Obama achieved, initiated or favoured, from the Paris climate agreement and the first steps towards normalising relations with Cuba to domestic health insurance reforms.
What also matters is what Trump hears from some of his advisers, his favourite news outlet and his biggest donors. Among the donors, billionaire Sheldon Adelson, who was present at the opening of the embassy in Jerusalem, is known to have expressed the view that rather than any sort of diplomacy, the ideal means of preventing Iran from acquiring a nuclear weapon would be a nuclear strike against Tehran. Among Trump's latest line-up of close aides, John Bolton and Mike Pompeo are dedicated Iranophobes.
Then there's Netanyahu plus the effective rulers of Saudi Arabia and the UAE, Mohammed bin Salman and Mohammed bin Zayed, none of whom would be averse to a war against Iran, provided someone else were willing to take the lead. One must hope Trump will disappoint them in this particular regard, given that his rants as a candidate included fairly clear-cut denunciations of US involvement in Middle Eastern wars, and in a recent missive he berated the Gulf monarchies for not doing enough in return for the trillions America has poured into the region. On the other hand, the president is impulsive, impressionable, and convinced he can be more effective than his predecessors.
Although Iran and its European partners have expressed a desire to keep the JCPOA alive, Hassan Rouhani's government is under considerable pressure from the hardliners who have always resen­ted the nuclear deal, and it is unlikely to survive if Europe proves unable to offer any further economic incentives as a consequence of the Ame­rican threat of secondary sanctions against companies doing business with Tehran.
In pulling out of the agreement Trump noted that it had done nothing to constrain Iran's ballistic missile programme or its regional interventions. That may be so, but the JCPOA wasn't intended to achieve either of those goals. There is every indication Iran has strictly adhered to the letter of the deal, notwithstanding Netanyahu's much derided attempt to 'prove' there had been violations, his theatrical presentation rendered all the more absurd in view of the fact that Israel has never willingly revealed anything about its own formidable nuclear arsenal.
Israel's serial military provocations in Syria have not elicited much of an Iranian response beyond a pointless missile attack on the occupied Golan Heights, which preceded last week's Israeli incursion. An escalation could turn into a conflagration that leaves no nation in the region unscathed. Hopefully such a disaster will not ensue, but the Middle East is a place where worst-case scenarios do routinely materialise.
Published in Dawn, May 16th, 2018