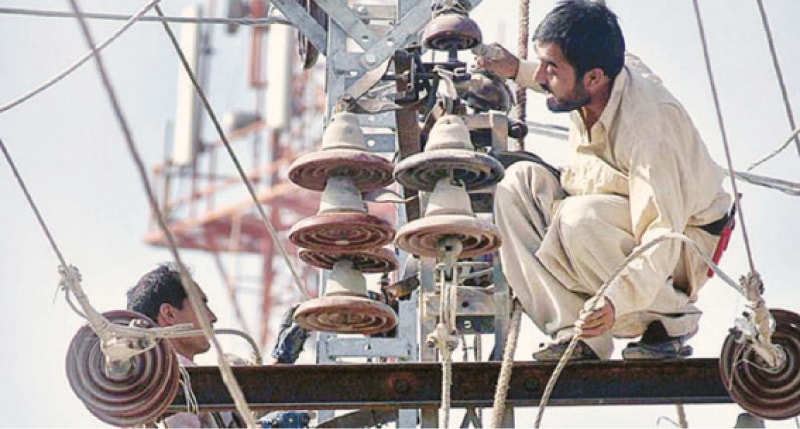 ISLAMABAD: Amid subdued growth in electricity demand, the government on Tuesday decided to inject another Rs40-50 billion in the power sector to ensure seamless energy supplies during the upcoming summer, particularly Ramazan – both falling in close proximity of general elections.
A two-day meeting of the Cabinet Committee on Energy (CCoE) presided over by Prime Minister Shahid Khaqan Abbasi on Monday reviewed the overall electricity and demand situation.
The meeting was told that Rs53bn out of Rs80bn was approved by the cabinet earlier this month for the power sector had reached the fuel suppliers and independent power producers, improving their cash flows while the remaining funds were adjusted against debt rollovers and interest payments of the power sector.
Moreover, about Rs20bn-25bn worth of two more instalments would be provided by the Ministry of Finance over the next few weeks out of the federal budget.
Demand in key industrial hubs not picking up
A senior official said the electricity demand did not pick up in key load centres and industrial hubs in the first quarter (Jan-March) of the current year as anticipated. For example, the authorities had estimated 5-10 per cent increase in power demand in the service areas of Lahore and Gujranwala but the consumption there actually went down during this period when compared to last year.
It was explained that because of uninterrupted power supply, the commercial and industrial enterprises were adopting energy conservation practices to minimise their electricity costs that were rising due to various surcharges.
This was also clear from the maximum power consumption of about 17,040 megawatts on Tuesday against the available capacity of about 17,500MW. This came despite the planned and unplanned outages of a number of units of Uch, Liberty, Saif, Nandipur, Jamshoro, Chashma Nuclear and Hubco power plants and hydropower availability of no more than 1,200MW compared to its 7000MW capacity.
Likewise, Faisalabad Electric Supply Company also witnessed lower demand in one of the three months but noted a 7pc growth in the other two compared to the 5pc projected increase. The change in Faisalabad's consumption pattern was attributed to big industries switching to national grid because of improved supplies and expensive in-house production from LNG-based captive power plants.
It was highlighted that due to expanded power capacity and pressure for increased recoveries, the managements of some distribution companies were reluctant to draw full load for areas having higher losses.
Abbasi ordered the power sector authorities to address all technical issues and ensure zero loadshedding across the country irrespective of losses during Sehr and Iftaar in the coming Ramazan. "The prime minister directed Power Division to ensure that all units of the existing power plants remain online and there is no power interruption during Sehr and Iftaar timings," said an official statement. For this, he said besides ensuring round the clock running of power plants, adjustments should be made with industries and commercial consumers where required.
The meeting was told that the top category of consumers involving about 15 million consumers or 61pc across the country were free from power cuts even now where system losses including non-recoveries were less than 5pc losses while 1-2 hours loadshedding was being applied on another 22pc consumers with system losses between 5-10pc.
The meeting was informed that loadshedding for feeders having more than 10pc losses and short recoveries were subjected to 4-5 hours of progressive loadshedding and there was no discrimination between urban and rural areas.
The prime minister directed that all distribution companies should be taken on board to make arrangements for sufficient backup arrangement for transformers and other important equipment to deal with sudden breakdowns as quickly as possible in case of a load surge.
An official said special emergency teams would be formed by all the power companies to address consumer complaints while such teams would also monitor the situation form the Power Division and coordinate with the field formations and the PM office.
It was observed during the meeting that while enough capacity addition had been made, the peak demand this summer could go up to 26,000MW compared to maximum power supply of about 22,000MW and success would depend on the carrying capacity of the transmission and distribution network.
Discussing reform agenda in the power sector, CCoE emphasised upon the need for early completion of need assessment for procuring quality human resource and streamlining of the recruitment process in the Ministry of Energy. The CCoE directed distribution companies to take effective measures in order to reduce line losses and improve recoveries of the power dues.
Published in Dawn, April 4th, 2018