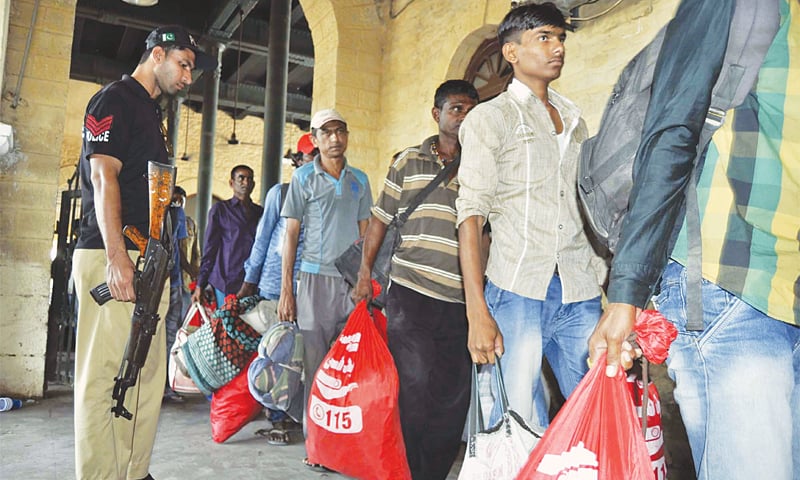 KARACHI: Some 68 Indian fishermen were released from the city's Malir jail and they left for their home on Sunday.
However, there are still hundreds of Indian fishermen in the country's jails.
The fishermen of both the neighbouring countries occasionally stray into the other country's waters during their fishing trips and are caught and put into jails where they remain imprisoned for long periods of time.
Civil society organisations in both the countries have been urging their respective governments to enter into an agreement as prescribed by the international maritime laws so that whenever the fishermen of one country are caught in the other they, after verifying their data, could be released immediately.
But such an arrangement is yet to be reached at and the fishermen, and their families back home, of both the countries continue to suffer.
Published in Dawn, October 30th, 2017