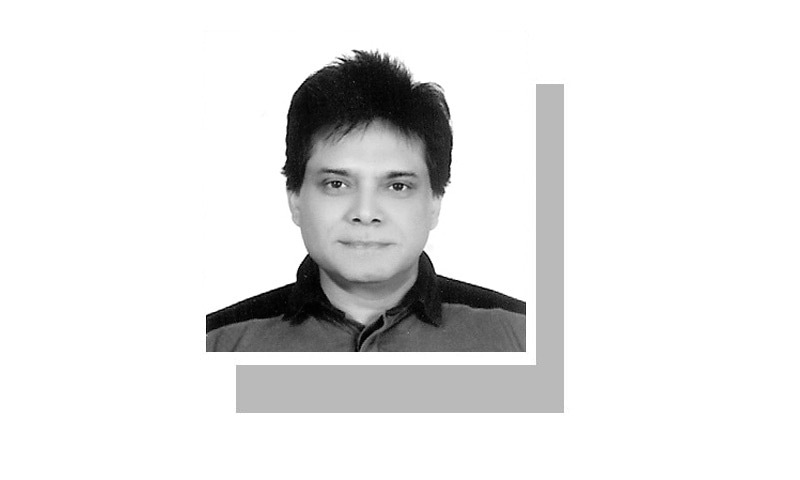 AN anomaly of modern capitalism is that while markets are saturated with private goods and services, public services in the developing world are scant and of appalling quality. Requirements pile up at a faster rate than governments' capacity to provide these. This creates frustration, inequity and injustices and makes citizens increasingly disenchanted.
A second incongruity is that governments around the world, including Pakistan, are in debt and running deficits; global companies alone — after clipping costs and jobs — are sitting on $7 trillion of excess cash with few places to invest. Private funds and individuals have more. Public-private partnerships (PPP) offer one way to square this circle.
Essentially, in Pakistan our needs are broadly of two types — human development and infrastructure development. Year after year, the federal and provincial government budgets allocate money for the annual development programme and then this is distributed amongst ministries and departments to spend on projects and programmes.
There are two problems with this. In a country where most don't pay tax, the amount available for development spending — the annual development programme — is tiny in comparison to the requirement. Secondly, of the little there is, it is prone to inefficiency, corruption and political influence.
---
There is potential for private parties to provide public services.
---
Recently, the Sindh government has taken the laudable step of handing over 167 hospitals in the province to reputable NGOs. Likewise, government schools are planned to be handed over. Waste collection is also being handed over to private-sector operators, and lately some districts in Karachi would have seen modern bins placed at garbage collection sites from where fleets of modern trucks have started collecting.
In one broad stroke, money has been taken out of the hands of bureaucrats and far from political influence, and placed in the hands of citizen trusts. Conceivably they will be able to extract more 'mileage' out of the money. They will do this by plugging leakages, pilferage and irregularities in procurements, absenteeism and ghost employees with the one hand — while simultaneously raising the quality of services with the other.
If there is still a shortfall in covering costs then that can be bridged through either raising fees or user charges, or met through subsidy payments by the government. At any rate, such details would be contained in the concession agreement between the government and the contracting party.
There are many variants of the PPP mode, of which placing existing assets and resources at the disposal of a private operator is one. This is known as 'operate & maintain mode'. The bigger opportunity is in the 'build-operate-transfer' mode. This is where large capital spending is involved in brick and mortar as well as machinery and equipment. The government can join as an equity partner — the Sindh Engro coal mining company being a case in point — or it can build a bus lane or provide land for a new airport terminal and from there the private sector takes over.
The world over, governments are getting out of the business of running buses, urban mass transit systems, providing gas and electricity, collecting garbage, building and running ports and power plants. They are choosing instead to open up space for, and then regulate, private-sector activity. There are definite merits to this approach.
Not unlike other developing countries, Pakistan too offers vast untapped opportunity for private capital and management to get into the business of providing public services. Identifying and structuring PPP opportunities, of course, requires creativity and business acumen. The good news is that we have a modern law and regulatory framework in place since 2010, which even allows the private sector to originate new unidentified and innovative opportunities. These can then be tabled to the government, and the law then requires them to be processed within 90 days.
The total size of the opportunity set could arguably extend to tens of billions of dollars and is only limited by imagination and initiative. The sum of utilitarian and emotional needs that could thus be fulfilled is countless. Still, we have only been able to scrape the tip of the iceberg thus far.
The foremost reason for this is rather simple: bureaucratic incapacity and lethargy. One thought would be to create apex authorities at federal, provincial and local levels of government that would then undertake such projects on a fast-track basis and also regulate them. They would need to be staffed with professionals. This would marginalise the role of the ministries and associated departments with the new 'super-ministry' leading the change. The existing units there are tutelages of the bureaucracy.
It remains to be seen whether any of our leading political parties build this into their manifestos, around which they can build their election campaigns for 2018.
The writer is author of Putting Pakistan Right: Standpoints on the War on Terror, Energy, Transit Corridors & Economic Development.
Published in Dawn, March 19th, 2017