Pakistan national Zulfiqar Ali is facing imminent execution in Indonesia after being convicted of drug-related charges in a controversial trial.
"Kill me 10 times if I'm found guilty. I'm ready for it. But if I'm innocent then please spare my life," Zulfiqar told DawnNews.
"We leave our country only to make lives of our family better. We don't go to other countries to get involved in criminal activities."
He urged the Pakistan government to take up his case with the Indonesian authorities. Zulfiqar believed that his execution could still be put on hold if both the governments take up the matter on embassy level.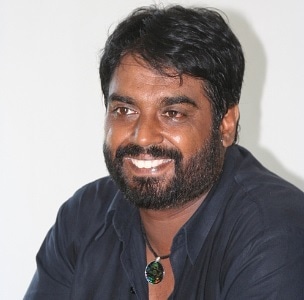 Indonesian authorities notified his family in Gujranwala that Zulfiqar would soon face a firing squad, after he was transferred to Nusakambangan prison island, where executions take place.
"Please save my brother," his sister said. "He means a lot to us. I don't know what authorities to ask to, I can only request to please save my brother. He is the only person to look after us."
"I talked to him over the phone. He says he is innocent, he hasn't done anything. He has been framed for a crime he never committed," she told DawnNews.
"Zulfiqar told me that the Indonesian authorities just don't listen to anything he says. They say they are going to execute him. I'm appealing to the Government of Pakistan to do something. We don't have time … I can only pray to God that they be merciful towards my brother."
Zulfiqar, 52, is the only brother to six sisters. He has been languishing in Indonesian jails for 12 years, and was the sole breadwinner for his family.
He was arrested in November 2004 in connection with a 300-gram heroine case in Jakarta. A co-accused in the case, Gurdip Singh, retracted his statement against Zulfiqar, saying the confession had been coerced from him.
Meanwhile, Pakistan government has intensified its diplomatic efforts for saving Zulfiqar.
Adviser to the Prime Minister on Foreign Affairs Sartaj Aziz, who is in Laos for an Asean (Association of Southeast Asian Nations) Regional Forum meeting, has sought a meeting with his Indonesian counterpart Retno Marsudi on the issue, Dawn reported on Tuesday.
Indonesian Ambassador Iwan Suyudhie Amri was also summoned to the Foreign Office over the expected execution.
Pressure mounts to call off looming executions
Indonesia will be "on the wrong side of history" if it proceeds with a fresh round of executions this week, rights groups warned Wednesday, as authorities confirmed 14 prisoners will face the firing squad.
Zulfiqar is a part of the group of drug convicts who have been given notices of their executions and could be put to death as early as Friday.
Indonesia – which has some of the toughest anti-drugs laws in the world – executed 14 drug convicts, mostly foreigners, in two batches last year.
Activists intensified pressure on Indonesia's leader this week, urging him not to proceed with the third round of executions since he took office in October 2014.
"Indonesian President Joko Widodo, popularly known as 'Jokowi', will be putting his government on the wrong side of history if he proceeds with a fresh round of executions," Amnesty International said in a statement.
"Sadly, he could preside over the highest number of executions in the country's democratic era at a time when most of the world has turned its back on this cruel practice," added the group's Southeast Asia head Josef Benedict.
Human Rights Watch urged Widodo to call off the executions and avoid a "potential diplomatic firestorm", referring to the global criticism Indonesia attracted when it put to death eight drug convicts in April 2015.
Activists lobbying on behalf of Zulfiqar said they would also consider making a final appeal, despite alleging their 52-year-old client was tortured into confessing.