"If I tell you the amount of the biggest bribe I have ever paid, you will have a heart attack," says Malik Riaz Hussain.
ISLAMABAD: Property developer and owner of Bahria Town group, Malik Riaz Hussain, who boasts of connections with top military brass and senior politicians, plans to move into media to protect himself from those who accuse him of wrongdoing.
Riaz is one of the country's richest and most powerful businessmen, a billionaire who has been caught up in corruption investigations and who is also well known for upmarket gated housing communities and charitable activities.
Read: Building tycoons show off might
Now the 66-year-old wants to build a media empire, which he hopes he can use to promote his own commercial interests and fend off those trying to tarnish his name.
"I will go into media very soon. I will launch many TV channels, not one," Hussain told Reuters in a rare interview earlier this month at his Bahria Town housing development, just outside the capital Islamabad.
"To stop blackmailers, I have decided that there is no way but to go into media."
Also read: Malik Riaz says two ex-army officers blackmail him
A world away from the chaotic, dirty streets of most Pakistani towns and cities, Bahria Town features giant replicas of the Eiffel Tower and the Statue of Liberty.
The roads are clean and smooth, grass is imported from Thailand and private guards provide round-the-clock security.
Bahria Town is larger than the capital itself, and is part of a property portfolio that includes more than 40,000 acres of developments across the country and pays salaries to 60,000 employees.
Also read: Sindh govt allotted 44,000 acres of land to Bahria Town: Rangers
Frank admissions
Hussain says he is Pakistan's sixth largest tax payer. He also publicly states that he has paid bribes to top politicians, judges and even members of the Inter-Services Intelligence (ISI) intelligence agency.
The publicity wing of the military declined to comment on Hussain's allegations.
"If I tell you the amount of the biggest bribe I have ever paid, you will have a heart attack," Hussain said.
Read more: Arsalan Iftikhar case: Malik Riaz appears in court
In a public deposition in 2012 that hit Pakistani headlines, he said he had bankrolled the playboy lifestyle of the son of the country's chief justice in return for favourable treatment in court cases related to his empire.
The case is ongoing, though it has stalled.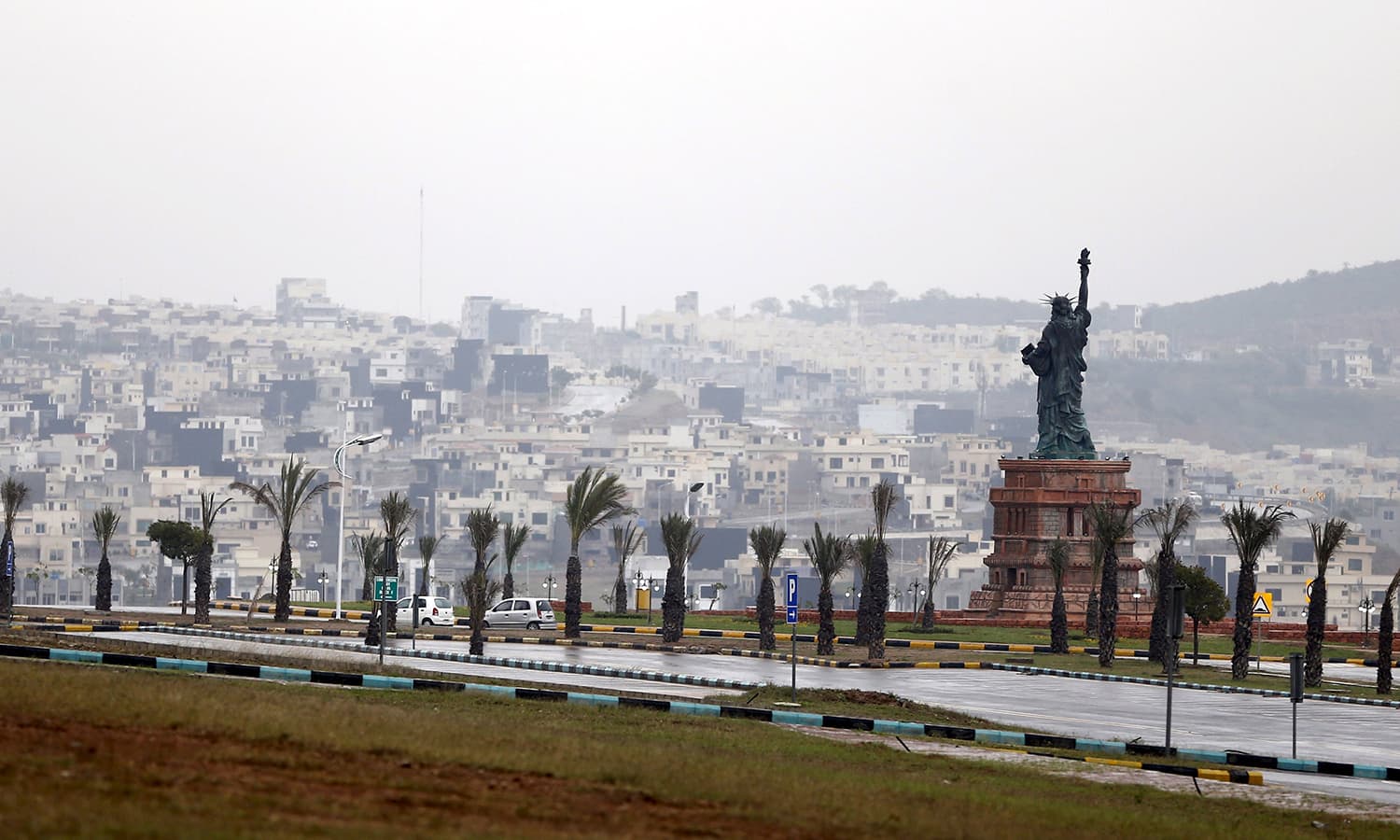 Hussain also currently faces several investigations by the national corruption watchdog. Among the allegations against him are illegally grabbing land and using favour with politicians to have state-owned property allotted to him at throwaway prices.
When asked about Hussain, the National Accountability Bureau said it did not comment on individual cases.
Hussain denies wrongdoing, and says he needs the platform of television news channels to help defend his reputation.
"I don't want to go into media, but there is no other way to handle this."
He hopes a presence in Pakistan's young and boisterous news sector could also highlight his charitable contributions.
Hussain previously held the license to Bol TV, a fledgling news channel, before he transferred it to software company Axact in 2013, documents from the national media regulatory body show. Hussain denies ever being involved in Bol.
Also read: The Bol implosion
The channel was closed last year after the government launched an inquiry into Axact's business practices.
Spurred by new technology and largely untouched by censors, Pakistan's broadcast media has flourished in recent years. Between 2002 and 2013, the state issued 89 broadcasting licenses.
Television news channels are largely in Urdu, giving media groups influence over most of Pakistan's 190 million people.
Ties with military?
Hussain's accumulation of wealth is emblematic of Pakistan's nexus of money and connections.
He started his career 30 years ago as a contractor who once sold his family silverware to take his infant daughter to hospital.
His big break came in 1979 when he borrowed 1,500 rupees ($14.34) from a friend and applied for a contract with the military's engineering wing.
Also read: Malik Riaz let off over alleged tax evasion worth Rs119.4bn: report
That connection led to a long-standing relationship with the powerful military, Pakistan's largest landowner and contractor.
Currently, he has five joint development projects with the army spread over thousands of acres.
Also read: 'COAS green-lighted NAB action in DHA Valley scam'
Rectifying the error
The Inter-Services Public Relations (ISPR) reacted to this news, which had earlier misquoted Malik Riaz's ties with Army Chief General Raheel Sharif, and rebuffed such allegations.
The director general of ISPR, Lt Gen Asim Bajwa said he "categorically rebuts such uncalled for and unfounded allegations" on the army chief.
Gen Raheel has no relationship and no acquaintance with Malik Riaz, Bajwa asserted.
"Reuters has also withdrawn its story due to same incorrect comment," he added.
---
Updated on March 30: The story earlier included a quote attributed to Malik Riaz about his alleged ties with Pakistan's army chief. However, those quotes were removed by DAWN.com after Reuters sent the following update:
The story on March 29 headlined "INTERVIEW-Pakistani property tycoon eyes media move to protect his name", is withdrawn. The story included a quote attributed to Malik Riaz Hussain about his relationship with Pakistan's army chief, General Raheel Sharif, that was incorrect. There will be no replacement story.